We are glad to present you a new Webix widget Kanban Board. This is a tool that allows tracking the work flow and change it on the go according to the requirements. Thus, you will develop all your products Just-in-time.
Moreover, Kanban displays the work processes in a transparent way. It allows team members to know what they should be working on, track the workload level of each participant and, as a result, be aware of the real state of project development.
With Webix Kanban, you'll get the entire idea of your business process and will be able to achieve amazing operational results in terms of quality and performance.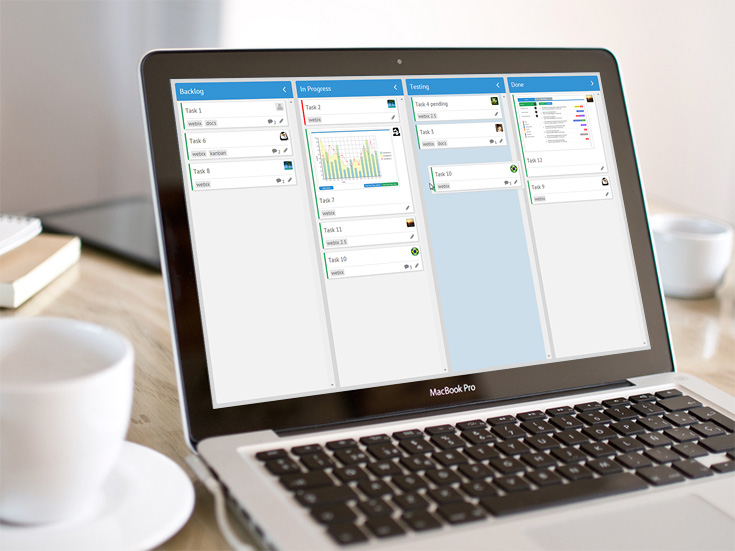 If you would like to get Webix Kanban Board, please go here.