Our amazing Webix team worked hard this year to improve the library, pay attention to client feedback and come up with new tools. And we are very pleased that our work is being recognized by the experts. Here are this year's Webix achievements!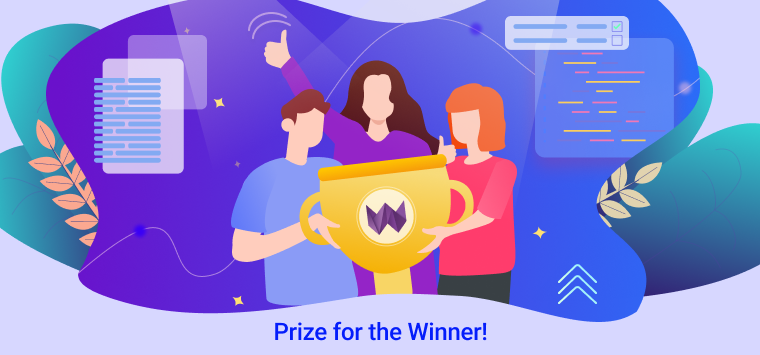 G2 is the most reliable source for user reviews in the tech industry. It gathers data from online resources as well as user reviews. They release a report that highlights the top-rated technology solutions as determined by verified reviewers.
Webix team is proud to announce that G2 has recognized us as a High Performer in the Mobile Development Frameworks category. High Performer Award is given to products that achieved the most positive movement over the last year. Customer satisfaction and market presence were two factors taken into account while evaluating Webix's performance. We're honored that our consistent commitment to producing a top-notch customer experience and product has helped us in winning this award.
Crozdesk is another platform with reviews gathered on software solutions in more than 300 categories The Crozscore algorithm is a fully automated predictive scoring algorithm, using artificial intelligence and machine learning techniques. It analyses large amounts of both quantitative and qualitative data to estimate performance, user satisfaction and maturity of software solutions and compares this to their competitors – all in one simple metric, on a scale of 0-100. Webix scores 88 out of 100 in the Development category, which means the library is very effective and reliable.
Crozdesk also awards Webix with the following badges:
Quality Choice — this badge is given to one-third of the platform's solutions with an 80+ ranking.
Trusted Vendor — indicates a high market presence of the product. Only 20% of the solutions on Crozdesk get it.
Happiest Users — conveys a strong message about customer satisfaction level. Only 10% of brands have this badge.

Follow-up
We want to thank all of our customers for leaving us with such positive feedback! It is with your support that we were able to be recognized and end this year on a high note.
If you are a current Webix customer and have found it to be the perfect JavaScript UI library, leave us a review, so we know how we can improve our product.