Unlike the regular menus that you can create using the Menu Component, Mega Menus are big and wide enough to allow you place other components and widgets within them. Such a type of menus is widely used on the online shopping websites since it's pretty easy to use them for navigation purposes.
Here's an example of how this menu works: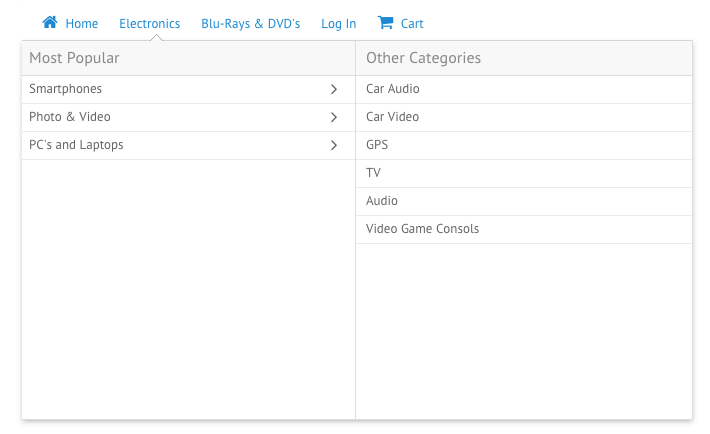 The demo of the final mega menu with its source code is here.
In this article, we'll create our own mega menu with Webix in a few easy steps.