Webix team keeps fostering its library like a loving parent. We are trying to be attentive to the feedback of our customers, improve the product and come up with new tools. And it's always pleasant and inspiring to get acknowledged by the experts. We are happy to boast the awards well-received from the authoritative software review platforms.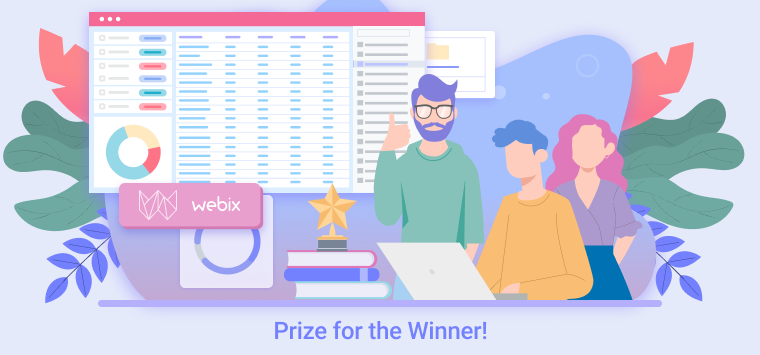 G2 is a platform with more than a million reviews on software and business services. The platform provides developers with an opportunity to find the solution they can trust based on the real reviews from their counterparts. It also allows businesses to find their future loyal buyers. The platform connects peer developers, vendors, and those looking for software for their projects from around the world. It also regularly rates the best solutions according to the reviews and grants awards.
This summer a High Performer award was given to Webix in the category of Mobile Development Frameworks Software. Two criteria were taken into consideration while evaluating Webix's performance, they are customer satisfaction and market presence. Though Webix is not yet a leader compared to other similar solutions according to the G2 overview, the award gives us the power to go on and keep improving.

Crozdesk is another platform with reviews gathered on software solutions in more than 300 categories. In addition to the opportunity to share reviews and find top projects, the platform also has a Crozscore algorithm. It is an artificial intelligence tool that automatically compares software solutions with similar ones, evaluating their performance, user satisfaction, and maturity. Following those automatic comparisons, the score is given to the products on a scale from 0-100. Webix scores 88 out of 100, which means the library is very effective and reliable. The score can change with time, but as long as it is calculated by a machine, users can be sure it is unbiased.
Crozdesk also provides its best products with the following badges, Webix also has in the bag:
Quality Choice – a third of the solutions on the platform with 80+ ranking receive this badge.
Trusted Vendor – only 20% of the solutions get it. It indicates a high market presence of the product.
Happiest Users – only 10% can boast this one. It speaks volumes about the customer satisfaction level.

Follow-up
Now it's time to say "Thank you!" to our dearest customers. We are happy and proud to receive such honorable awards, but it has become possible only thanks to the feedback we get from you. Now we are full of energy to enhance the Webix Library and to further refine it. If you would like to share our emotions and to tell us your Webix story, please, do not hesitate to drop us a line. We will be very happy to communicate!