Webix team brings good news that will warm you during cold autumn days. Webix 6.1 presents a new widget for adding comments, the updated Kanban and ultimate skin support for complex widgets. Read on to find out more.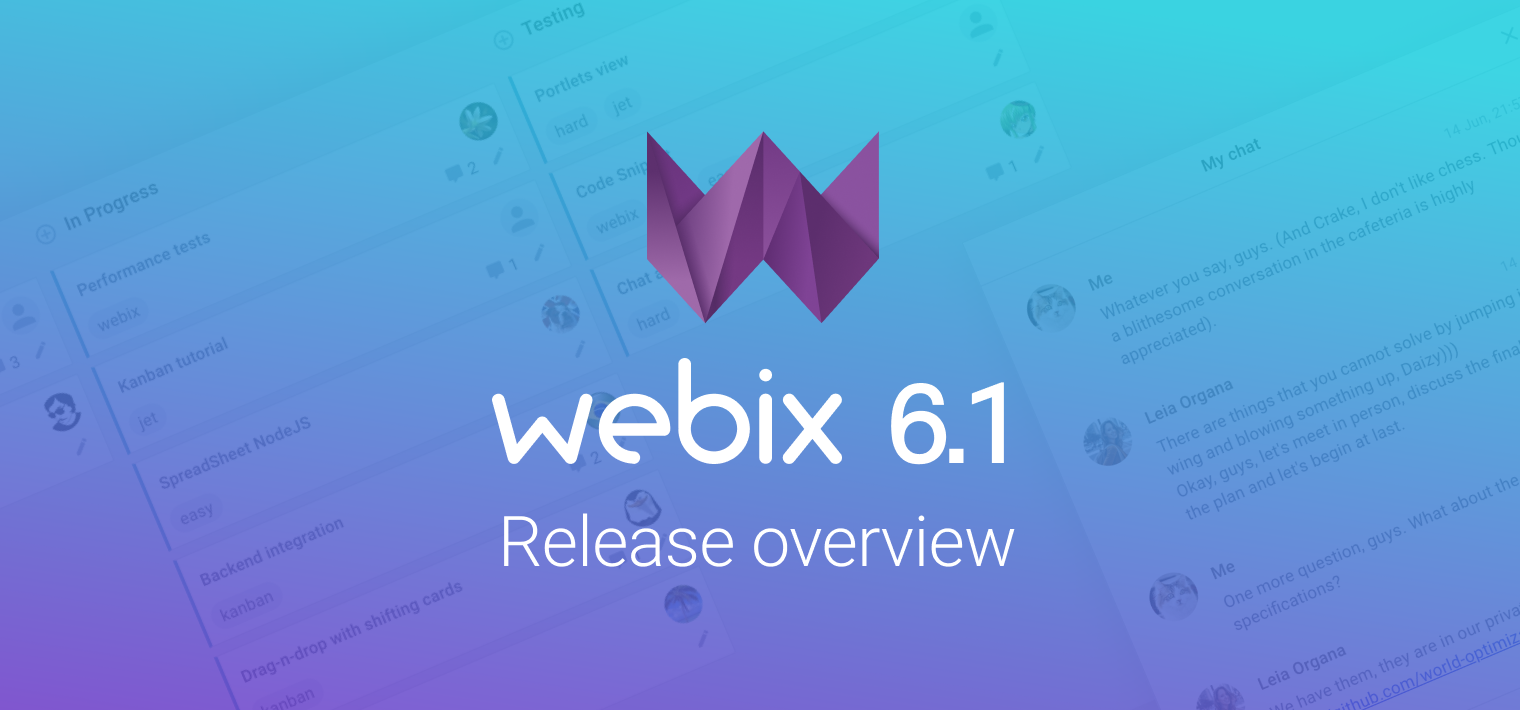 New Comments Widget
Bring your end-users closer to each other with a new Comments widget. Comments will help working teams discuss tasks directly in the app by exchanging comments.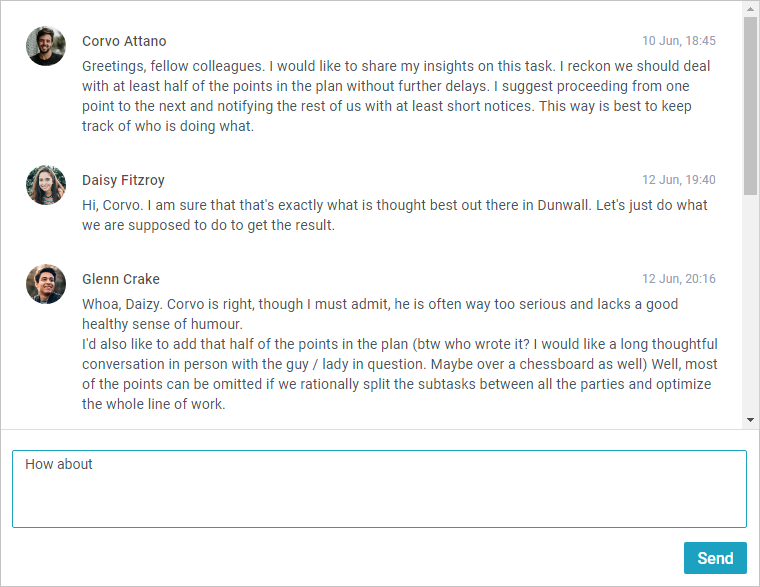 You can use Comments as an addition for project management apps, e.g. Kanban boards, for online spreadsheets, and for any other apps where a team discussion is relevant. You can also use it to create team chats.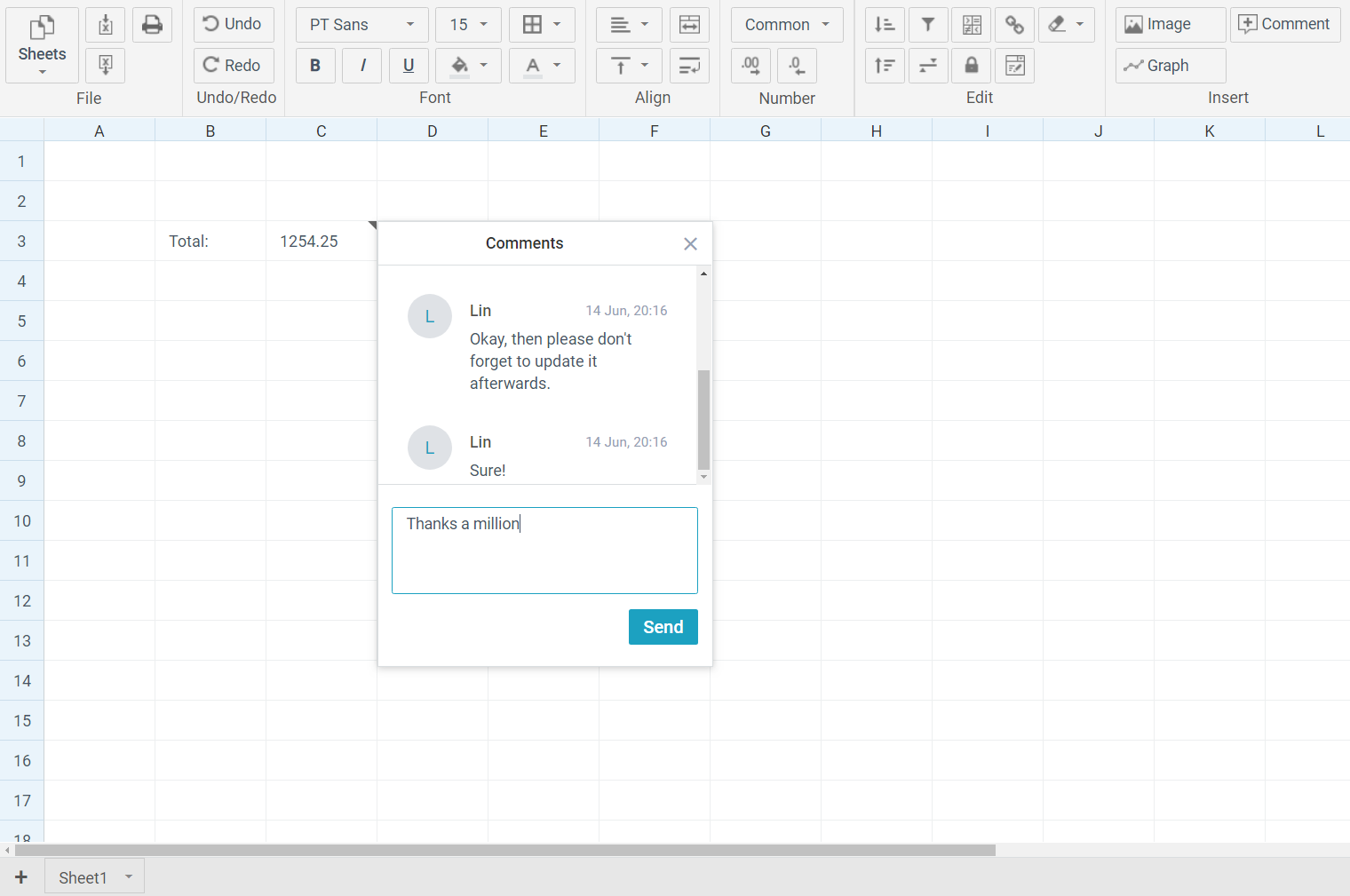 Major Updates for Kanban
We breathed a new life into Kanban. Now you can use it as a fully featured task-management app straight out of the box. Kanban can boast the following features: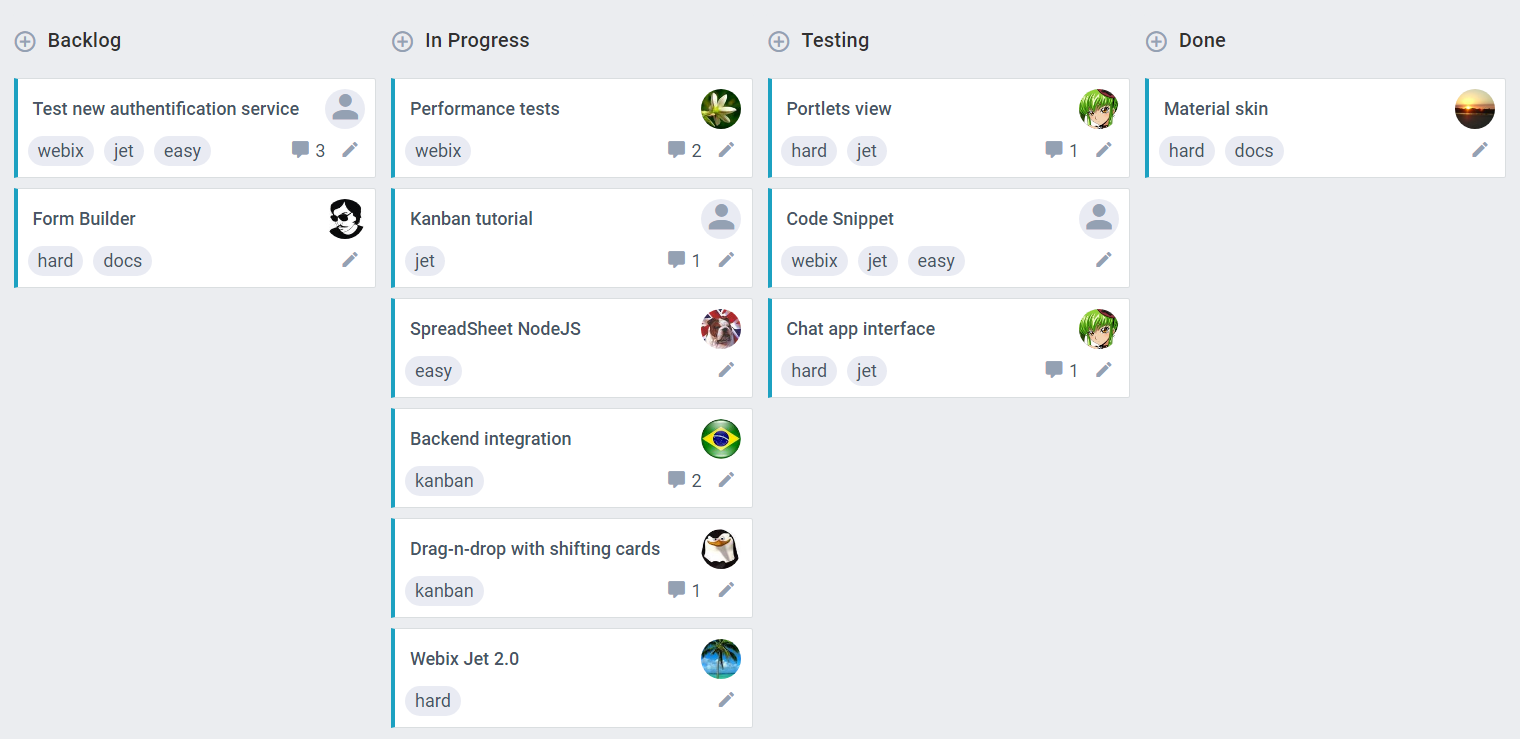 a popup card editor for complete control over the tasks: you can change text, tags, statuses, assign tasks and and even attach files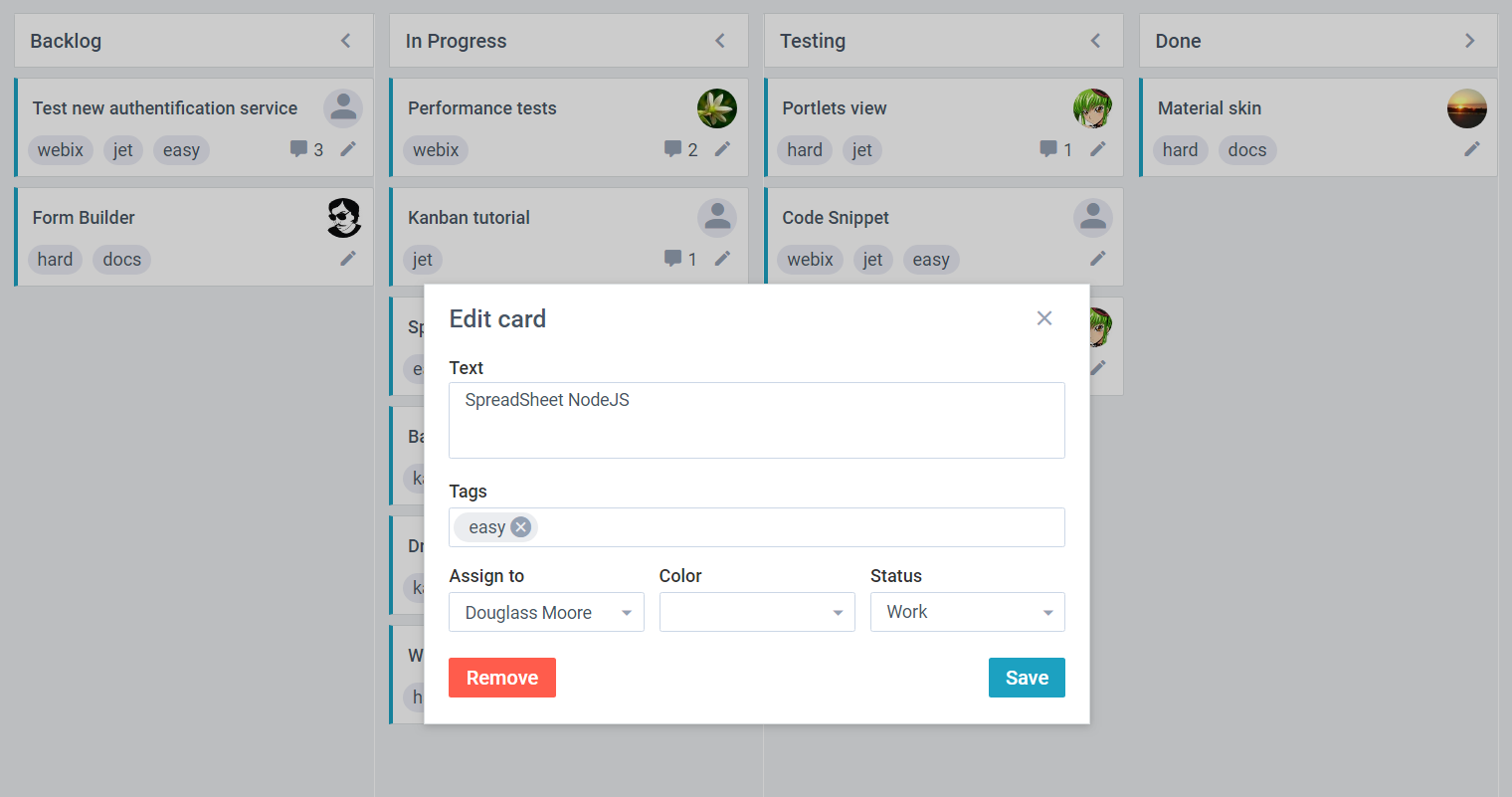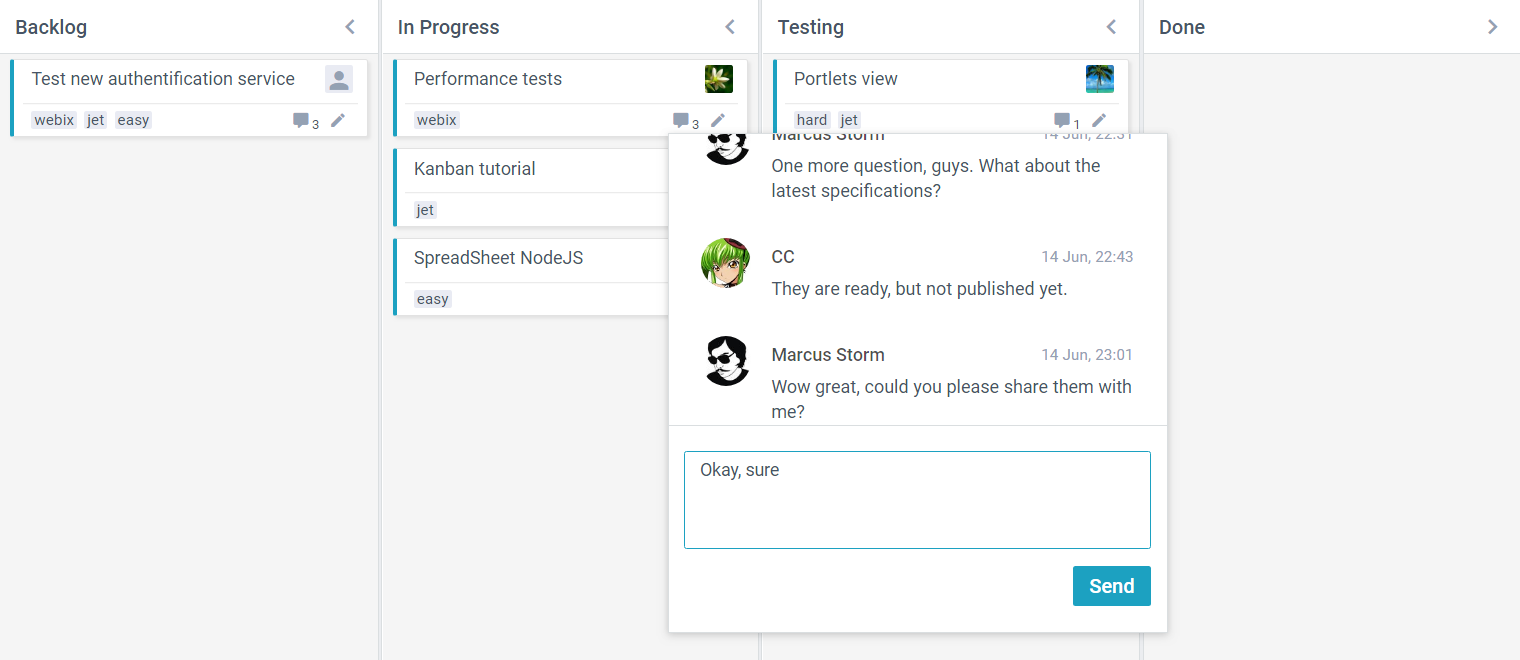 card action menu for most common actions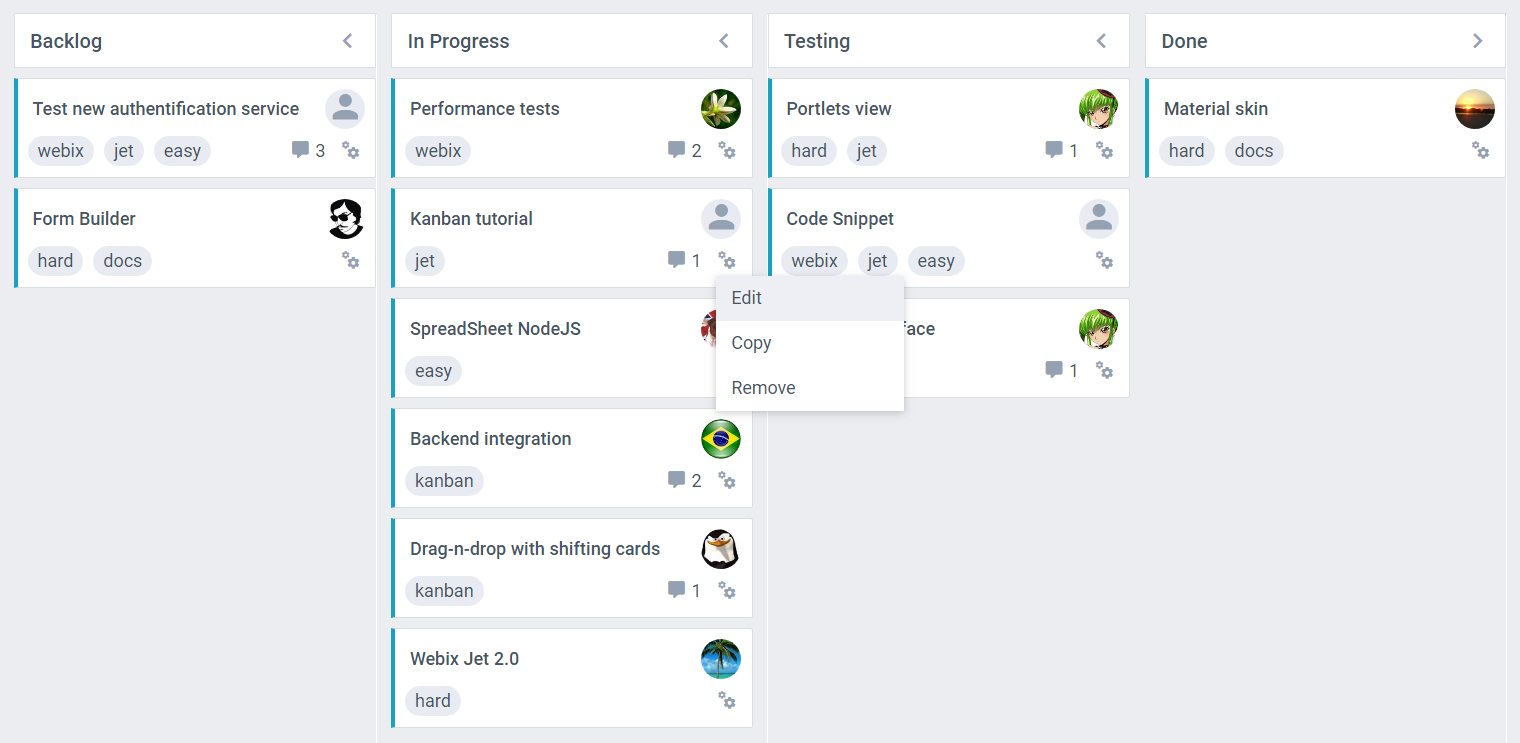 a quick way to assign tasks with the help of a dropdown list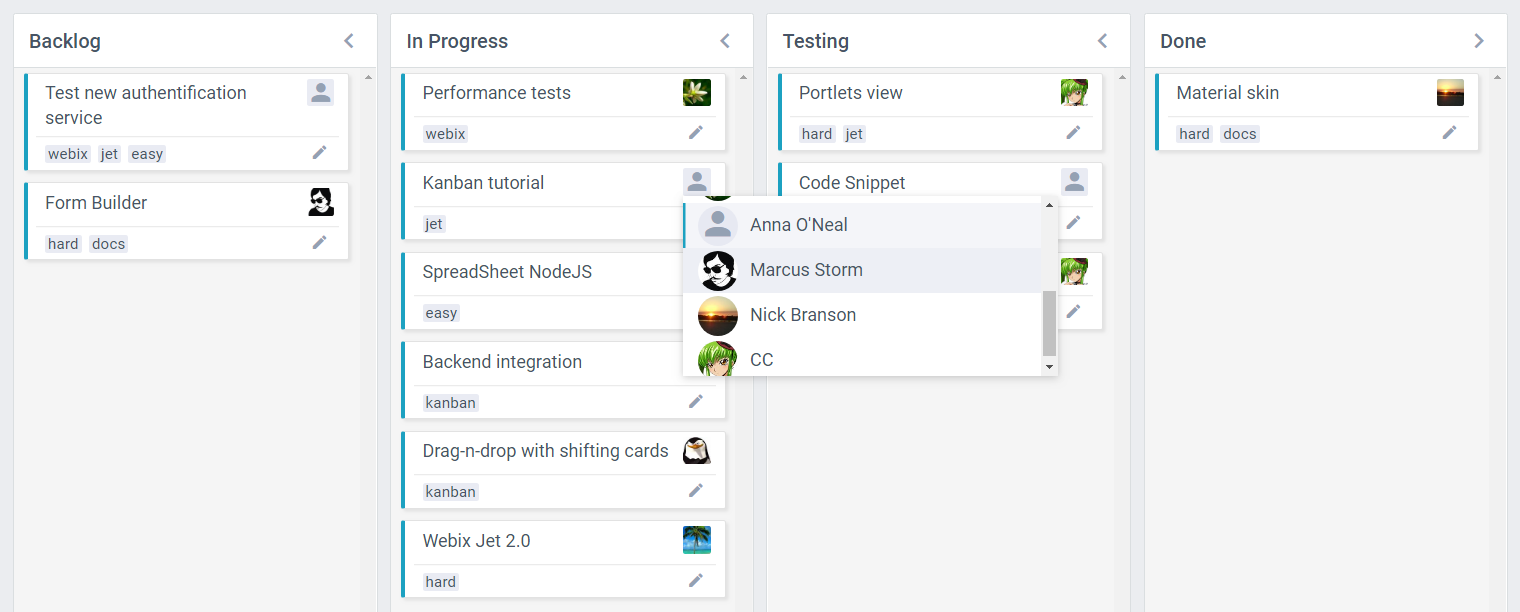 Skins Support for Complex Widgets
The long-awaited day has come: now all complex widgets fully support all the existing skins.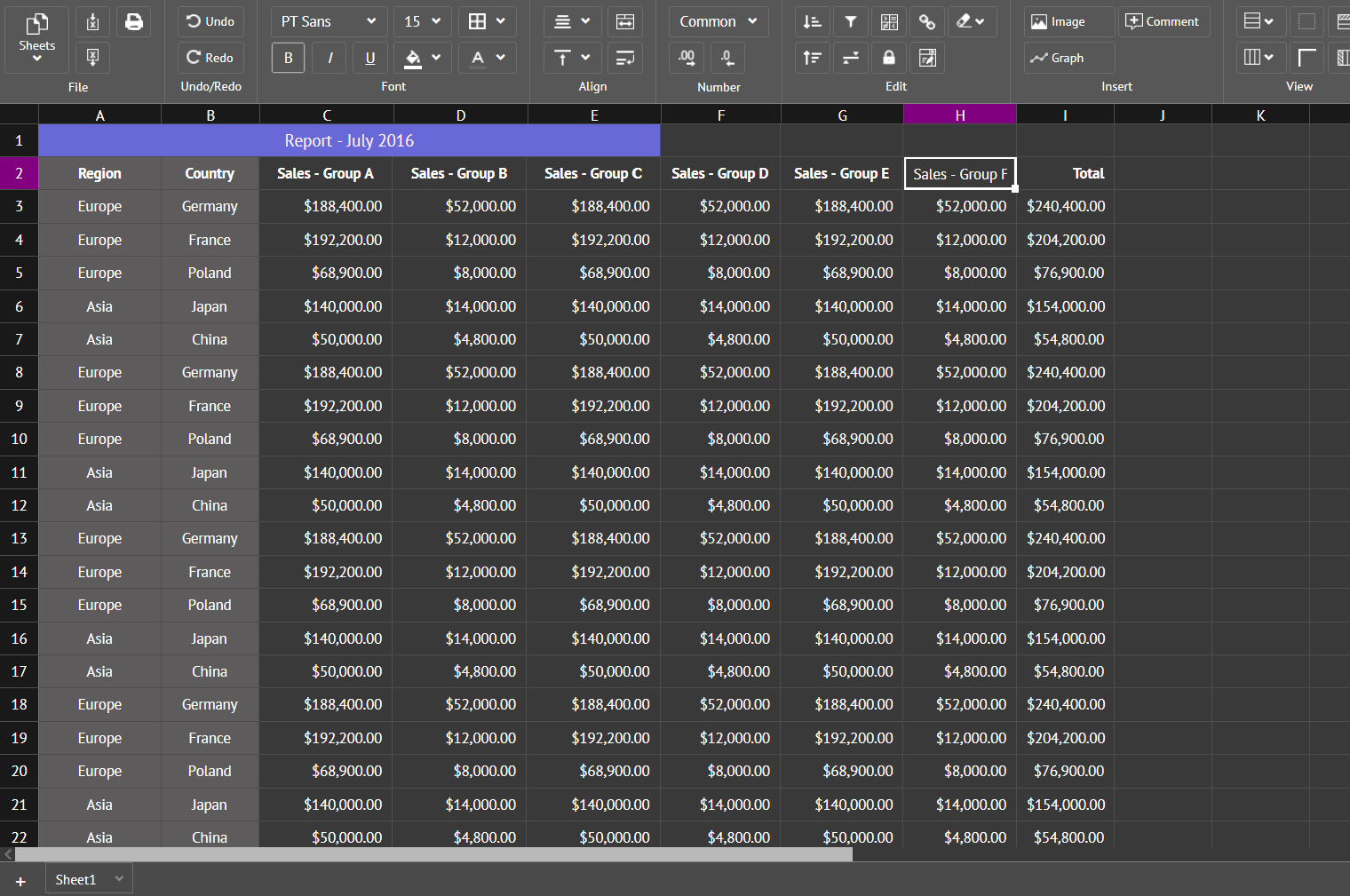 Node JS for All Samples in Package
Now you can launch server samples without having to deploy a PHP server. Run the following commands:
npm run
install
npm run server
PHP samples are still there in the 40_server/01_php folder in the package.
You can view the complete list of updates and bug fixes on the What's new page in the documentation.
Winter is Coming
Or maybe summer, if you are from the other side of the planet. Still, we continue working to make development more and more convenient for you, so any kind of feedback is welcome. You can upgrade your package with npm or in the Client Area and download the free trial. Until next time!