Let's conclude what this autumn with Webix has brought us so far. We have a lot of news for our users and clients.
Webix 8.0 was released. Among the most important changes and updates: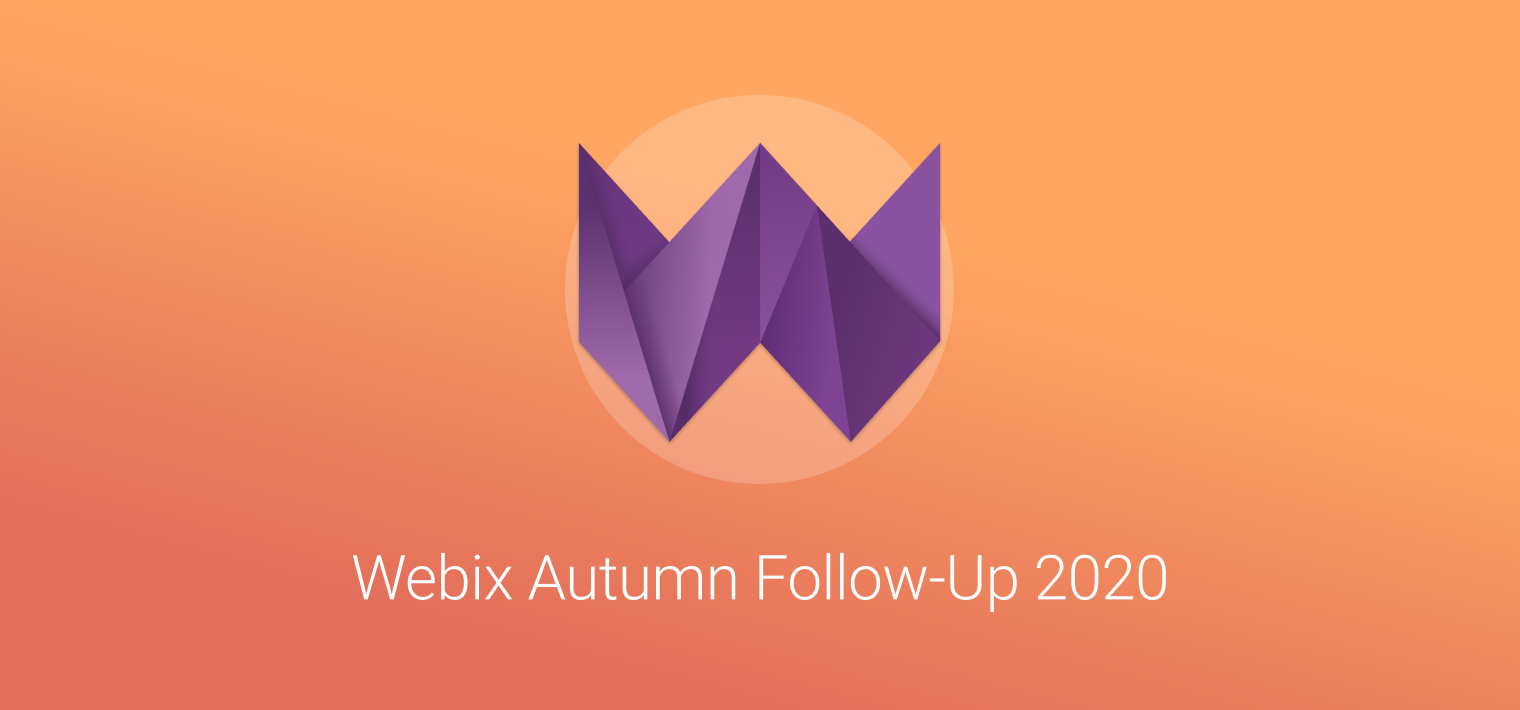 A new Webix widget has appeared. JS Scheduler is an online web calendar that can be integrated into any business application. The tool is very helpful while planning events, scheduling meetings, booking items. Scheduler features include full screen and compact modes, as well as different types of viewing modes, that allow you to plan the events for a day, a week, or a month. You can read more about the widget in this article.
Another new complex widget is Gantt Chart. It is an Agile project management solution. As always it is easy to integrate into any solution or business application. The functionality of this widget allows you to manage resources, set tasks, and monitor their execution. The areas of its application include ERP systems, Agile projects, complex research, and consulting solutions. This article will give you a more detailed description of the widget.
Webix JavaScript Spreadsheet has been updated. Now it can work both in desktop and compact modes. Besides, it has become possible to export Spreadsheet data to PDF. Follow this link to learn more.
Updated horizontal Timeline. Finally, you can align timeline items horizontally and place them both to the top and bottom of the scale. You are welcome to read more here.
A new palette for Colorboard. A modern Material palette has appeared.
Updated Color Selector. With this widget, you can change the hue and shade of the color to your taste.
Updated TimeBoard widget. Here you can enjoy dragging sliders to set the exact time.
Webix tooltips have become even more flexible. Starting from 8.0 you can show them only if there is not enough space to display text in the target area.
Enhanced performance for Datatable header. The HTML table was removed, which led to the quicker rendering of wide Datatables.
The Webix developers have improved the Webix Inventory App where they have implemented the ability to filter large datasets by different periods, be it a decade, a year, or an arbitrary period using the DateRangePicker and Richselect components.
Webix in the press
A new case study with Tore Hvidegaard has appeared on our blog. He is the founder and CEO of 3dbyggeri. In the interview, he shares his experience of working in IT and interaction with Webix.
Thank you for following our news!
Sincerely, the Webix team.