We are happy to celebrate our 9th anniversary. Webix appeared in 2013 and has been growing and improving steadily since that time. We appreciate the feedback of our customers, as it allows Webix to become stronger and meet the boldest expectations. Webix has already achieved high results and worldwide acknowledgement. We have ambitious plans for this fall and the whole next year, so let's wish Webix good luck. Happy Birthday, Webix!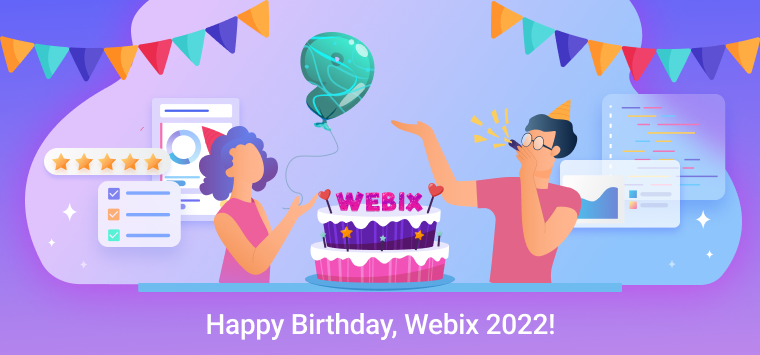 In honor of the birthday, we offer you a 15% discount for Company Pack, Devteam Pack, and Unlim Pack. The offer is available from July 7 to July 15.
Use the coupon 9BIRTHDAY_SALE15JL and become our loyal customer! The Webix team will never let you down.
Thank you for being with us!
Sincerely yours,
Webix team