Webix is always happy to talk to the customers. The Webix team is looking for ways to improve its product, so the feedback from the clients is the best inspiration. Today we meet Robin Fisk (LinkedIn profile). He is the CEO and the product manager of Donorfy. The product – also called Donorfy – is a specialist CRM for fundraising organizations. They have exploited Webix for their project and Robin has kindly agreed to share his impressions with us.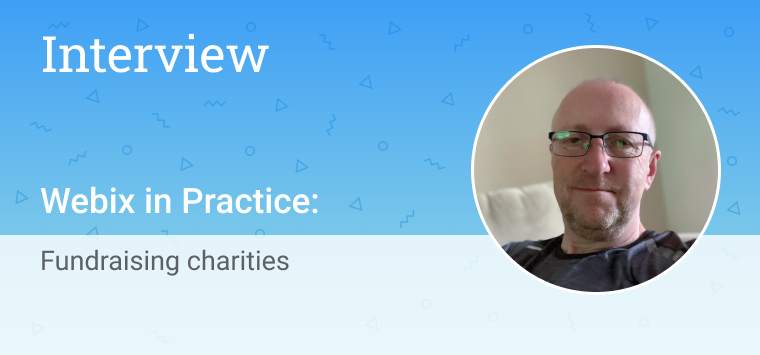 Hi Robin. Tell us, please a little about yourself and your project.
I am one of the co-founders and the CEO at Donorfy. We help charities and other fundraising organizations raise more money with our CRM and fundraising tools, built specifically for the charity fundraising world. It is used by around 600 nonprofits to help them manage their fundraising activities.
Similar to for-profit organizations, our clients need functionality in our app to help them track deals in a pipeline. For example, charities may approach wealthy individuals to ask for support, or apply to Trusts, Foundations, and companies for grants. This process involves managing these deals through the various stages of a workflow, to a conclusion – very much like a commercial sales CRM. We needed a tool to help us manage this more easily and more visually on the screen.
Is your product a commercial one?
Yes, Donorfy is a for-profit company, originally set up in 2015 and now has 17 staff. Our revenues come entirely from subscriptions to our product.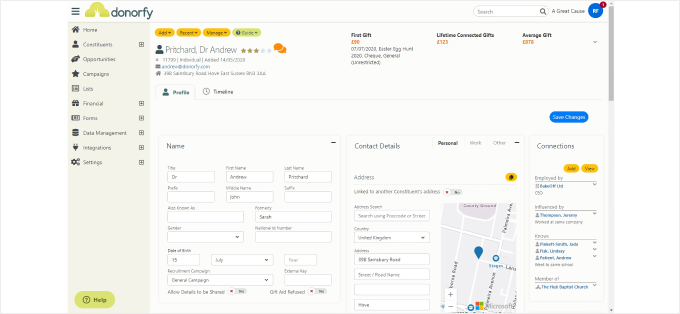 Why did you decide to use a JavaScript UI library in your project?
We use ready-made components for much of the application because they save a lot of time and there is a large community of people using these components. We wanted to find a component that will help us get a good result quickly. We certainly didn't want to spend a lot of time building it from scratch. We prefer to benefit from other people's experiences!
How did you learn about Webix?
I am the product manager and I was telling the developer on this project what I wanted to achieve in the application. I drew some pictures and he did some searching. We were particularly looking for a Kanban board component as we use them in our business for other purposes and find it a useful way of visualizing a process. We found several potential solutions. The developer was looking for flexibility to customize it for our purposes. He downloaded the trial and after a bit of experimentation, he decided it would be the right tool for the job.
Which were the key criteria for choosing the library?
The demo on the website quickly helped us understand what it could do – that was important. Other important factors were flexibility and support.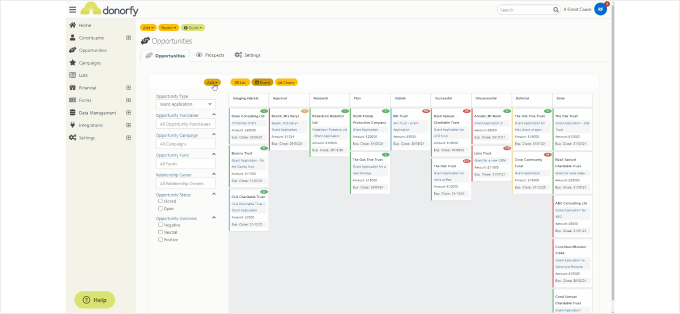 Does Webix satisfy all your needs and requirements?
There were some challenges along the way mostly connected with how we wanted to deploy the new component in our app. It came with a collection of other tools which we haven't used yet, we just use the Kanban. It solved that particular problem very well and we are now thinking about how the other tools in the suite might be useful too.
Are there any other JS libraries or components that you use together with Webix?
Yes, for example, we use some libraries from Telerik extensively.
Thank you for this conversation. We wish your project to stay successful.
If you feel you also have something to tell us about Webix, please, do not hesitate to contact us. We will get in touch and agree on a convenient time. Have a nice day!