Moving on with learning the experience of Webix users all over the world. 
We have a conversation today with a young and promising web developer from West Africa. Emmanuel Onah is now studying IT in Estonia and he has already got acquainted with Webix. Let's see how helpful Webix can be for those dealing with the translating documents projects.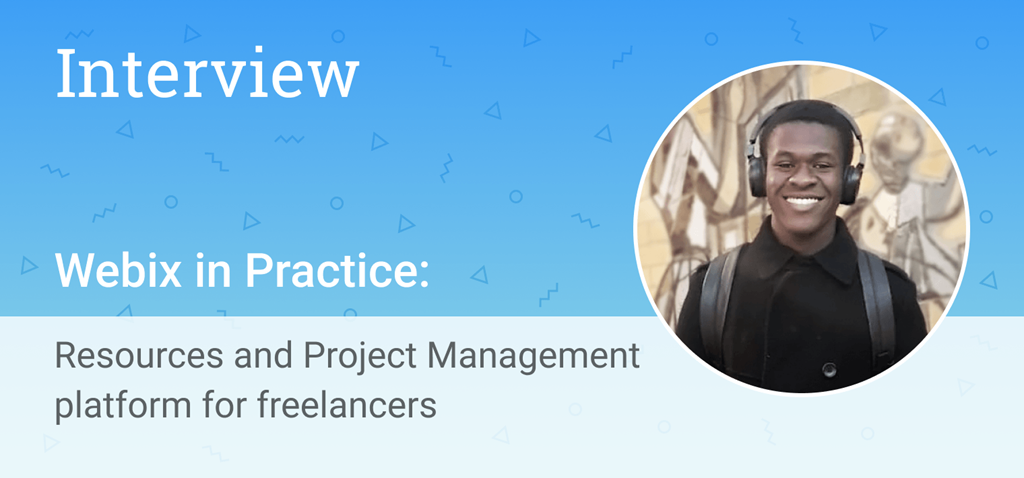 Hello Emmanuel, nice to see you! What can you tell us about your experience?
Currently, I am studying software development at the Estonian Entrepreneurship University of Applied Sciences. Before entering, I had a vocational course in Java and I had already been involved in android development. I worked as a freelancer for a couple of companies. Basically, I worked with front-end development. Now I am working in a company Cognovis GmbH (Hamburg Germany)  that focuses on distant document translation. I am a JS front-end developer. 
What is the domain your company is operating at?
Our company is B2B.  We have 3 applications: a section for a customer, a section for the project manager, and the one for a freelancer. Customers upload their projects and project managers assign them to freelancers. So we have three products. Currently, we are migrating from ExtJS to Webix.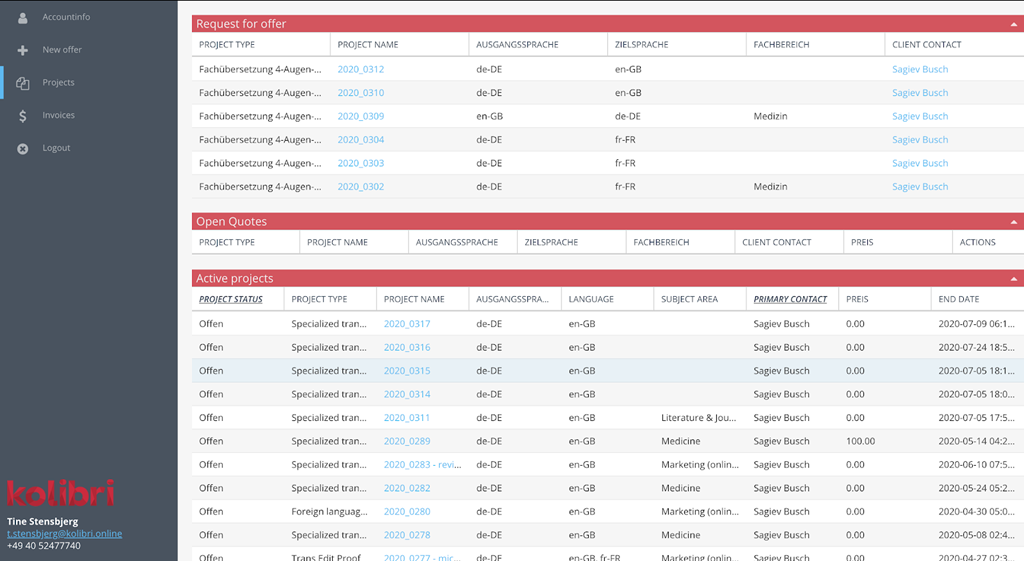 When a customer who needs translation comes, the project-manager checks available freelancers for that specific task. One person is assigned to do the translation and the second to proofread it. When the freelancers accept the timing and the project we upload the document for them. So every participant of the process has their profile, where they can find the information about all the projects done and in process. Now with Webix, we are looking for a possibility to have a chat system so that the managers and customers can have a conversation and figure out all the issues concerning the project. 
That's interesting! How have you learned about Webix?
One of our senior full-stack engineers offered it and I gave it a try. I was used to working with React and Webix looked similar for me, so I quickly got used to it. The tutorial section on the Webix site appeared quite helpful too, though there was not much information there.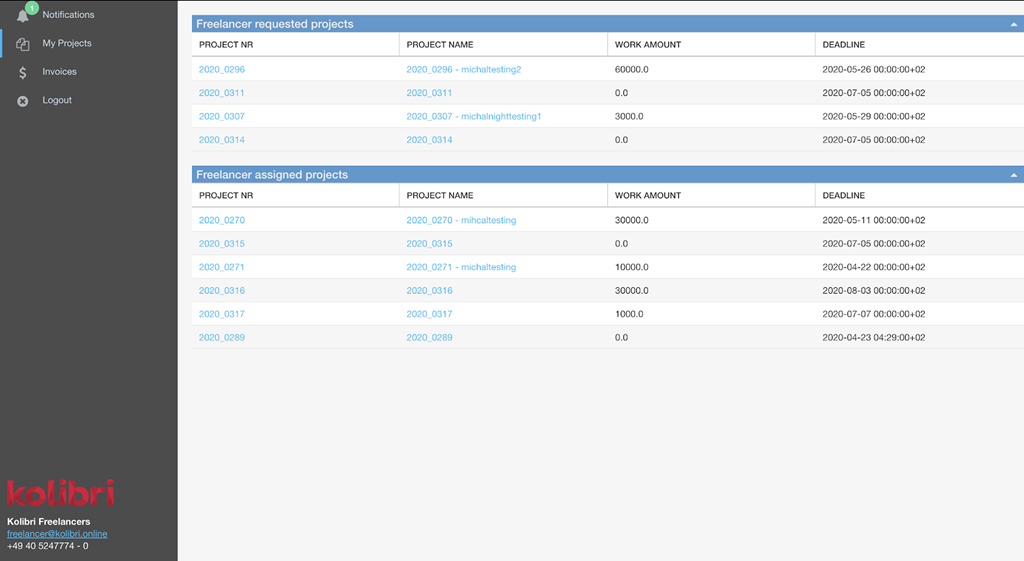 What Webix widgets do you use?
Tables, File manager, User manager, and Webix Jet so far. And we are going to use the Chat widget. So we are getting the most out of the Webix Pro.
Do you use any other libraries?
There was a moment when I needed some additional Rich Text editors. But in most cases, Webix has everything I need. 
What can you say about Webix compatibility with mobile devices?
Everything is fine here.
Do you use Webix design skins or custom designs?
I use Webix design skin modules but I can change them a bit. If I need to change the colors for example. So I can say that I do both. I use Webix styling and sometimes do my own CSS improvements. 
Have you experienced any performance issues?
Well, I had some trouble with loading Webix a few times. But I think the internet speed is very demanding from Webix, so maybe that is the reason. 
Do you agree that Webix speeds up web development?
Yes, but depending on what you need. Frameworks are a sweet table for specific tasks. Webix is perfect for enterprise resource planning software. Something connected with project management, e-commerce, and so on. And if you just need a web display application, I don't think such heavy architecture is needed for that.
Thank you, Emmanuel, for this interesting talk. 
If you are ready to tell us about your product and how you use Webix in it, please contact us through the form.