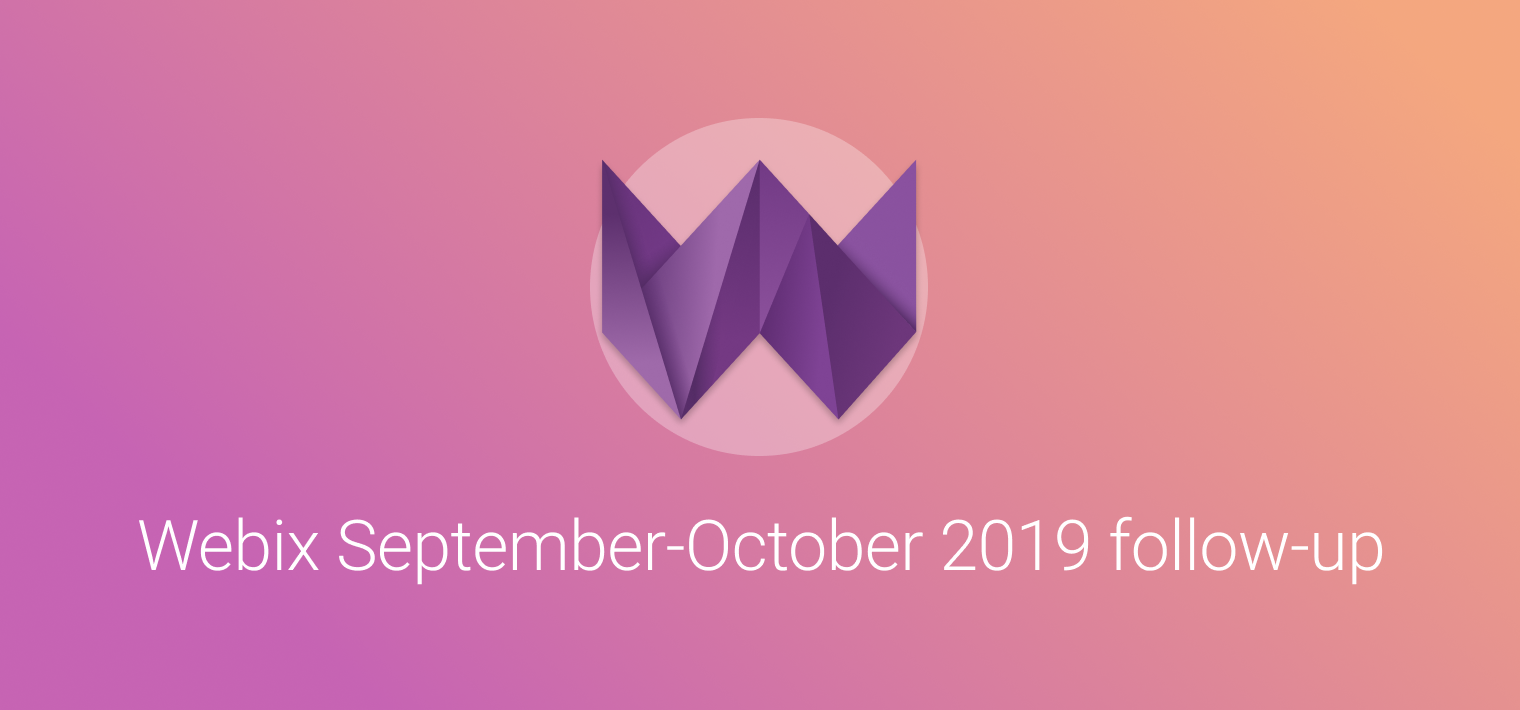 September and October have flown by imperceptibly. So it's about time to sum up the accomplishments of the Webix team during this period of time. Without doubt, the most prominent event of autumn 2019 was the release of Webix 7.0.
Check out the main changes:
• Webix UI Designer. It's a perfect tool for creating UI prototypes and checking the future web app's look-and-feel.
• Webix tutorials. Our new tutorials have become more interesting and contain the updated information on such topics as Quick start, Datatable, and Controls.
• The possibility to disable options of Tabbar, Segmented, Radio and items of List and Menu.
• The autocomplete functionality with Suggest Lists for Text Inputs.
• The updated Datatable column settings.
• The removal of deprecated and rarely used API from the library.
Webix workshop
• Do you need to create a sophisticated Suggest List for your web app? Read our latest article and find out how Webix UI library can help you do it.
• If you want to build a simple business web application with perfect design at low cost, follow this link to explore the examples of such solutions.
• Loading incredibly large amounts of data in Pivot widget may lead to a situation when a user interface doesn't respond. Learn how to overcome such issues from this post.
Webix insights
• JavaScript Pivot Grid widget is a good choice if you need to visualize and aggregate big volumes of data. Get familiar with the
top 7 Pivot widgets in 2019–2020
.
• Find out how Webix helps startups create apps for enterprise content management.
• Do you strive for streamlining your workflow? Check the list of underrated but efficient task boards here.