Hey guys!
I'm sure that all of you already feel the smell of an upcoming spring, while we definitely feel the approach of the first major update in this year – Webix 3.2, which is scheduled for release on February 24th.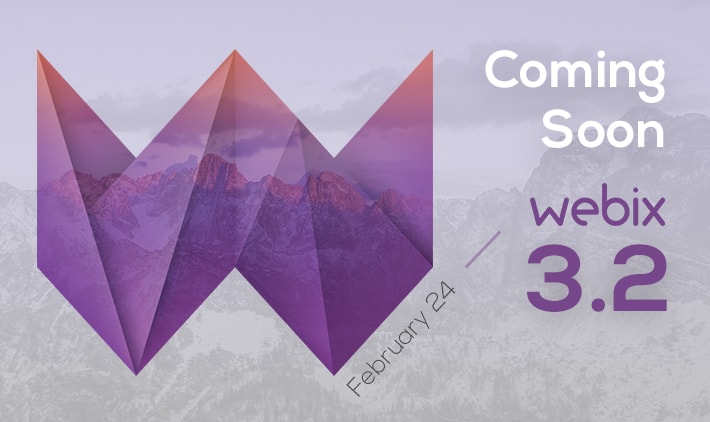 What we are going to share:
SpreadSheet widget – a new great widget, which is similar to Excel or spreadsheet in Google docs;

undo functionality – to revert data changes within all data components;

export to PDF for all data components;

and, of course, plenty of fixes and small improvements.
As usual, it is gonna be huge and cool! Stay tuned and don't miss Webix 3.2 release on February 24th.
While you are waiting I would like to remind you about the support for Leonardo DiCaprio, who, in case of his "Oscar success", can bring you a free annual access to the PRO edition of our Visual Designer.
See you soon and get ready for the updates.