Hey guys!
We are so glad to present our new Webix 3.4 update today! Hope you are still fresh and rested after the weekend and ready to test something new, because definitely we have a bunch of features to show. Here we go!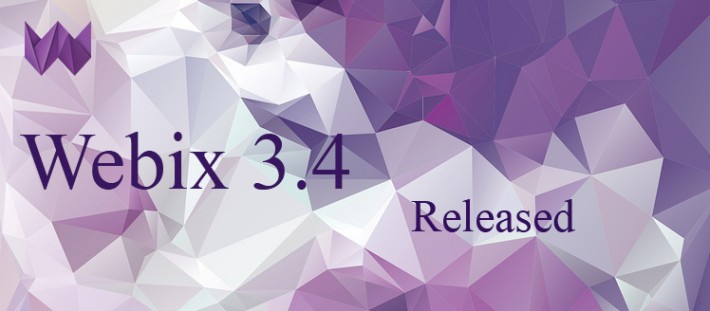 Webix Remote for PHP and NodeJS
Establishing communication between a client and a server can be rather a difficult task. While working with a single component it may cause little problem, but any reasonably big app becomes a mess of AJAX calls on the client side and pretty tangled code on the server side.
To make your life easier, Webix 3.4 provides a solution to call server-side code directly from JavaScript.