Pre-Christmas Hi to everyone!
Many of you have already prepared a new recipe for cooking a turkey and cranberry sauce and decorated the Christmas tree. We hope that this year was as productive for you as it was for us. In the New Year we wish you to smile all the time and always stay positive. We are looking forward to further fruitful cooperation with you. And as we all know, the best is always ahead.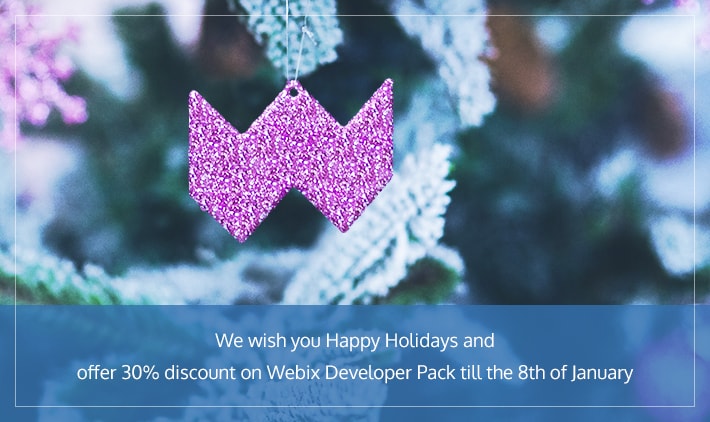 During the holidays, from the 24th of December till the 8th of January, we offer you 30% discount on the purchase of Webix Developer Pack. So besides buying gifts for friends and relatives, you will have a wonderful chance to treat yourself with a pleasant Christmas gift 🙂
Merry Christmas and Happy New Year!
Magic holidays to everyone.
Hooray!