Right after the release of Webix 2.5 we've updated our online developer tool Webix Skin Builder. Since this upgrade, it has an built-in Material skin and small UX enhancements.
For those who haven't used Skin Builder yet, we'll explain the practical use of this handy designer tool. It allows creating custom skins for the UI of your web apps as well as provides you with the existing set of skins.
Material Skin
When we've firstly announced the possibility to apply the Material skin to your web app built with Webix, the skin wasn't included into the library package. To download it you had to go to the special github.com repository and take the skin there. Now this skin is available right from our Skin Builder tool.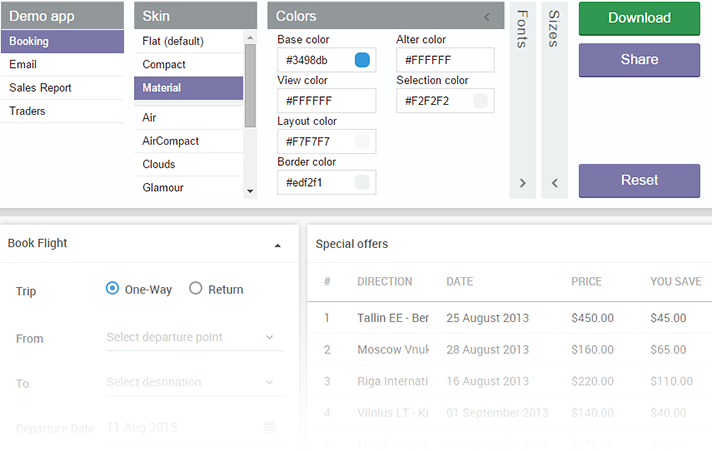 Webix Skin Builder will also delight you with an improved UI. Just check it to be sure that it works and looks better.
Extra Opportunities for PRO Users
We've added a new cool feature for the users of Webix PRO. Now with Webix Skin Builder, you can update your skins without losing your pro.js file. To make it possible we've added a new file skin. js into the zip folder that you may download right from the skin builder UI.
Thus, to renew your skin you may preserve the existing .js file with Webix PRO version, update .css file and just add the skin.js on your web page.