One of the main Webix features is the ability to run correctly on both desktop and mobile devices. So it means that you can develop one web app which supports multiple platforms.
We are constantly improving the above functionality. Thanks to the efforts of our professional team, starting from version 1.5, Webix mobile web apps look and perform on touch devices even better. To evaluate the positive changes that were implemented, check this demo with a new skin on your mobile device.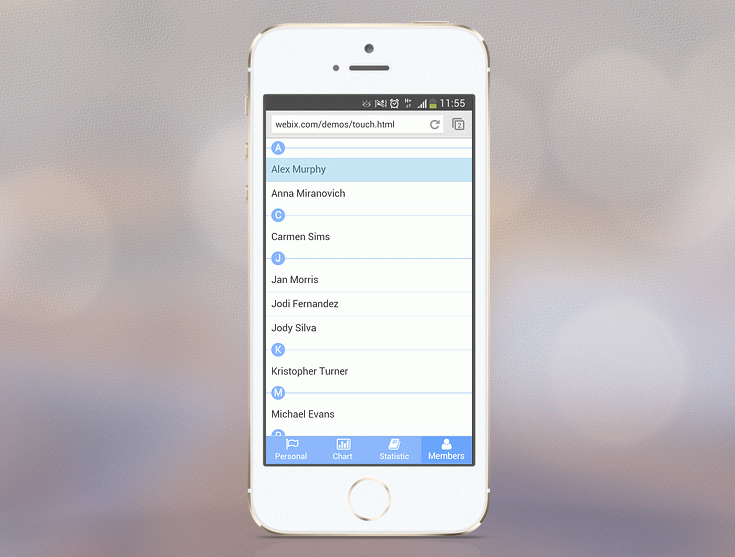 The skin presented on the demo is designed in modern flat trends: without gradients, shadows and reflections. It makes your mobile web apps lightweight and stylish. Almost all the UI elements are bigger than on the previous skins that will allow your end users to navigate mobile apps easily and quickly.
Moreover, some components like Tabbar, JavaScript Charts, JavaScript Accordion, Unitlist and Slider were specially customized for mobile apps, e.g. Charts were adjusted for retina devices, the visual part of Unitlist and Accordion was changed.
The web apps that you'll develop with Webix 1.5 will be perfectly optimized for iOS, Android phones and visually adjusted to various screen sizes.
Webix 1.5 has also improved the DataTable functionality and made some enhancements in AngularJS and Backbone.js integration.
Check other details in what's new list.
All the changes made for the latest update are included in the download package. Download a new version now and try in practice.