We have some exciting news to share with you: the long-awaited release of Webix 10.1 is here! This version is packed with powerful enhancements and impressive updates to our complex widgets. In addition to the features mentioned in the title, we prepared the "zoom" feature for SpreadSheet, some advanced "Chart" mode settings for Pivot, and many more. Let's take a look together at all the features that Webix 10.1 has to offer.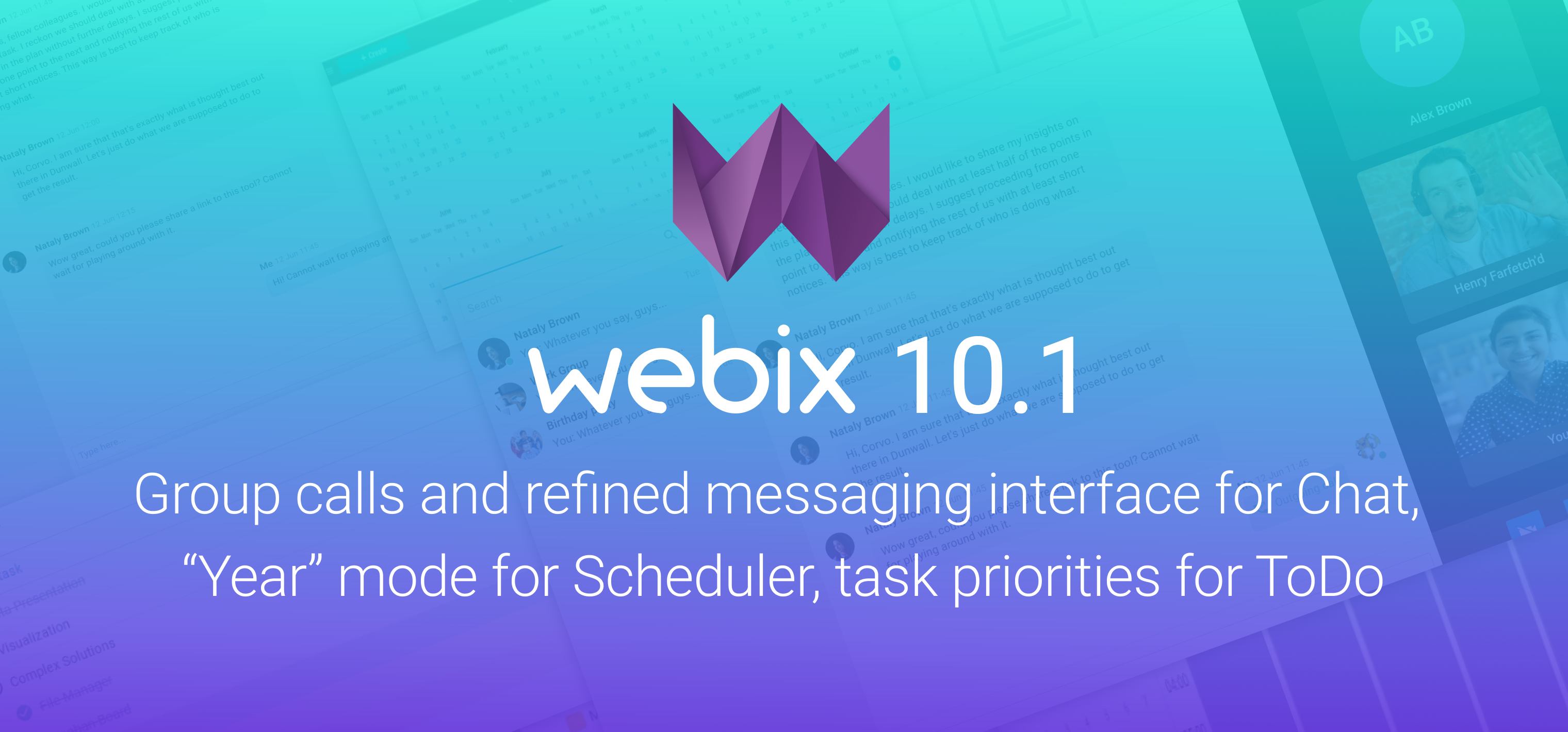 This summer, messaging in Chat is getting a whole new look and feel. We redesigned the messaging interface to make it more intuitive, cleaner and easier to use.
All messages from the current user now appear on the right side of the window. This makes it easier to follow conversations by providing a visual cue as to who is speaking.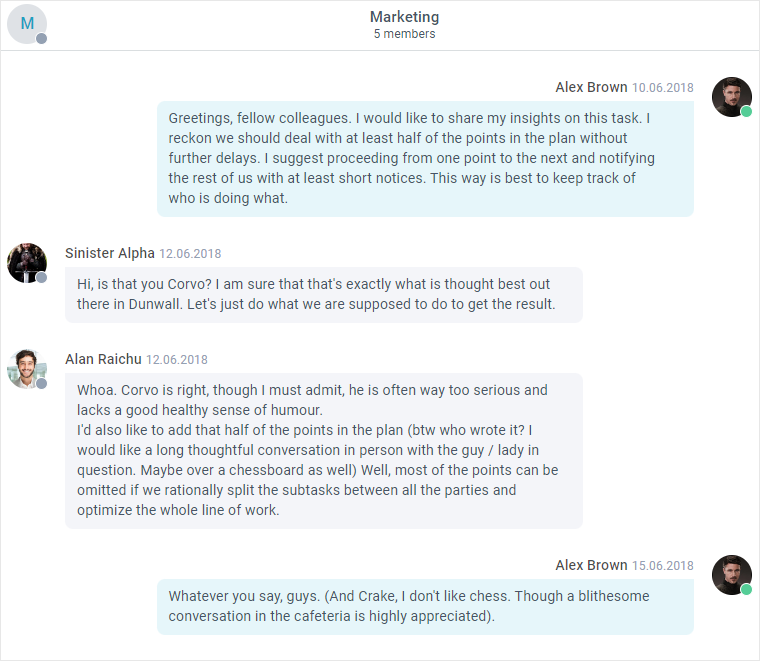 By default, multiple messages from the same user are grouped together if they do not alternate with replies from other users. Grouping of messages helps to reduce visual distractions (such as timestamps and avatars), so that users can concentrate on the content of conversations. It also helps create a sense of rhythm, making chats easier to read and understand.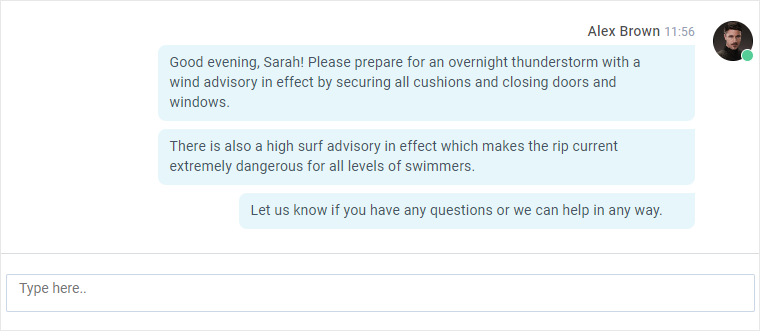 We have also added an 'Edited' label to indicate that this particular message has been changed.

Another big update that version 10.1 introduces is group calls. Due to different locations or flexible working hours, the people you need are often not all in one place. Discuss current objectives, make plans and brainstorm ideas together effortlessly during the Chat group calls.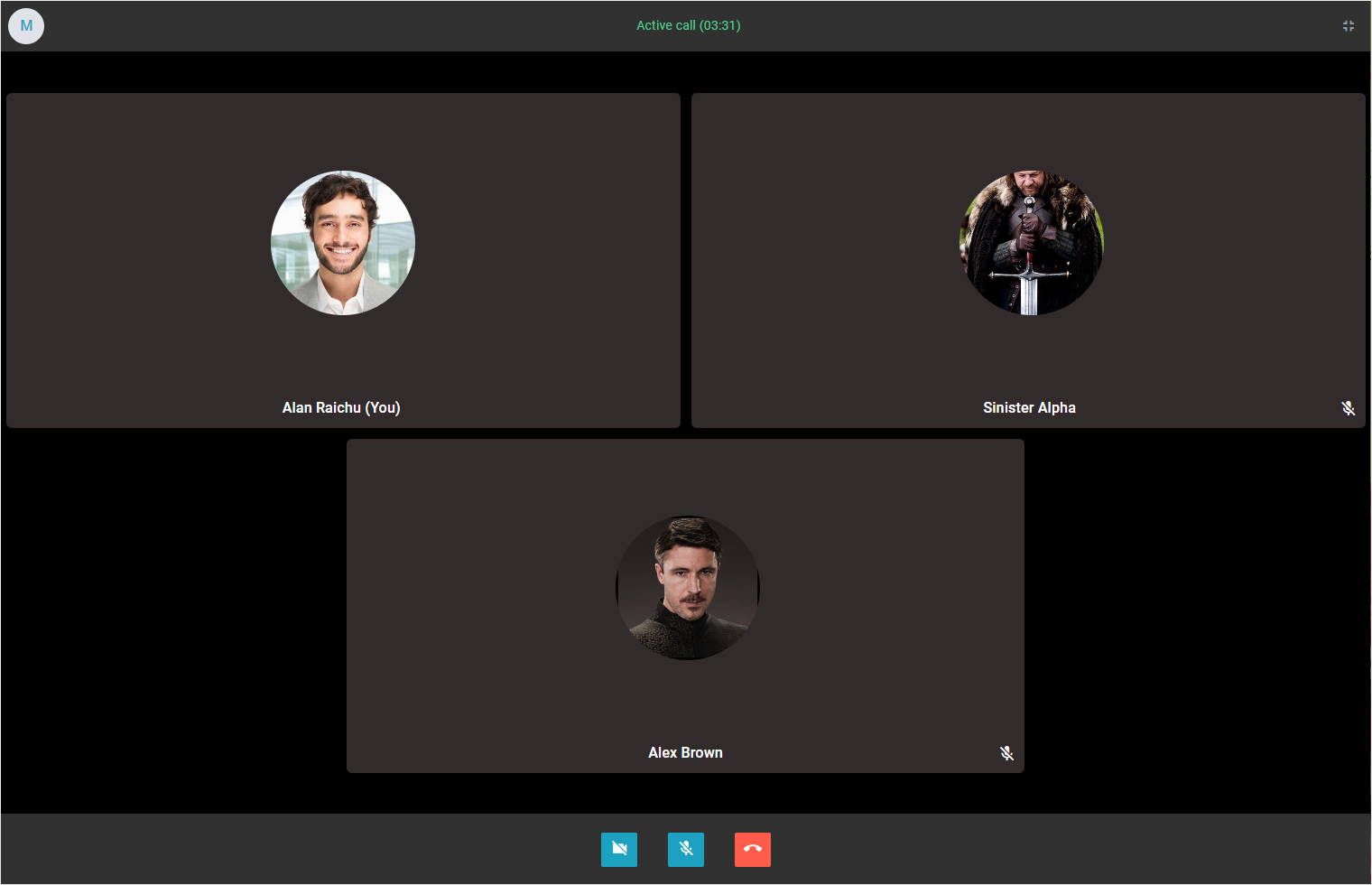 The "Year" mode is undoubtedly the most exciting update for Scheduler in this release. This mode can help you analyze trends and patterns in your personal and professional life. Also it allows you to see how your daily and weekly tasks fit into the bigger picture, so you can plan for long-term goals and objectives.
We also added a new configuration setting called dimPastEvents. When it is enabled, all events that have already ended are displayed with dimmed colors. This makes it easy to distinguish between completed tasks and those that still need to be done, helping you stay on track. The dimmed colors also create a visually appealing calendar, making it easier to navigate and review your past activities.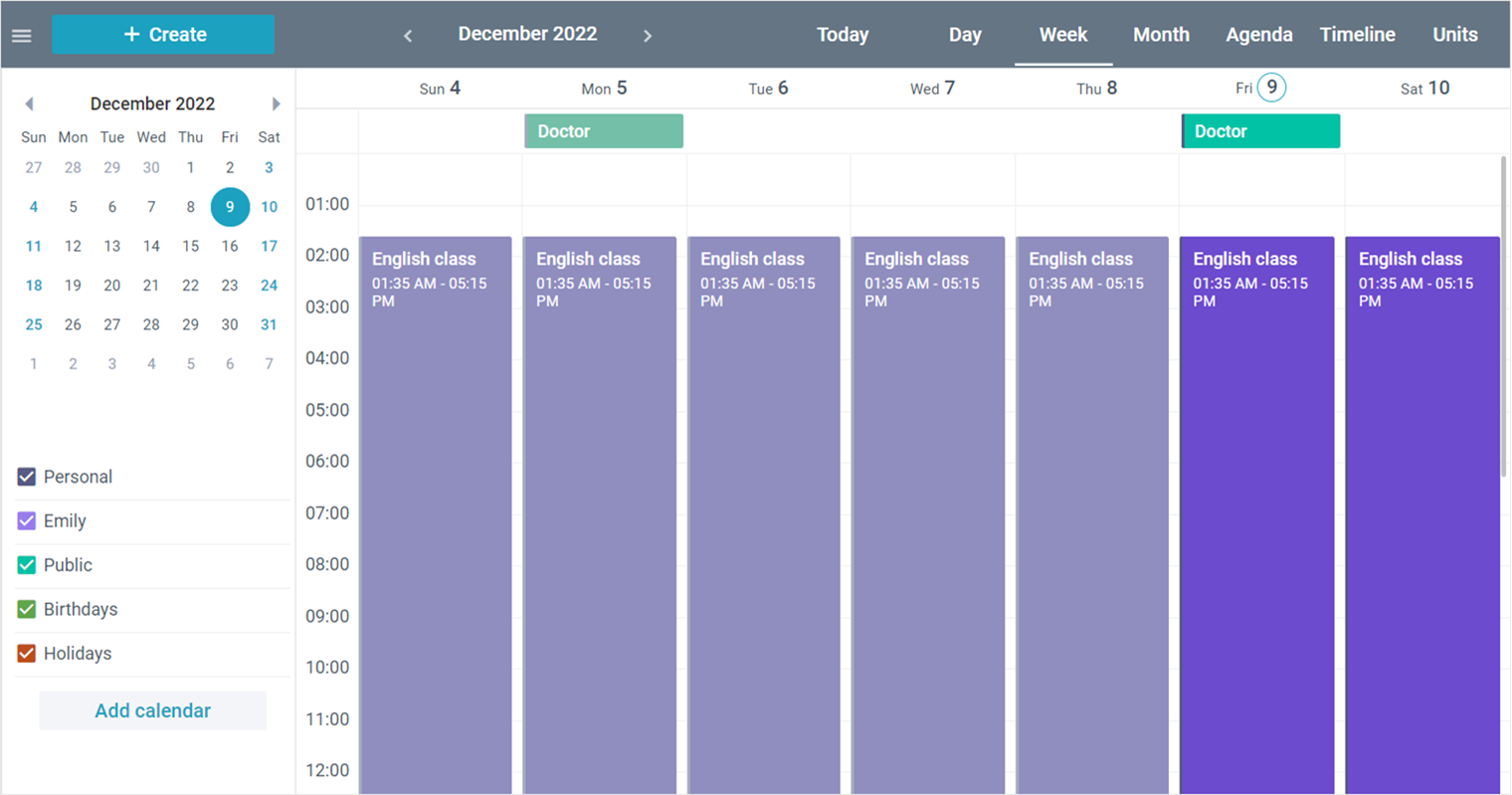 This update brings task prioritization to the ToDo complex widget. Prioritizing tasks can help ensure that they are completed in the order that best meets your needs, efficiently and on time. Use one of three build-in priority levels: "Low", "Medium", or "High" to highlight tasks.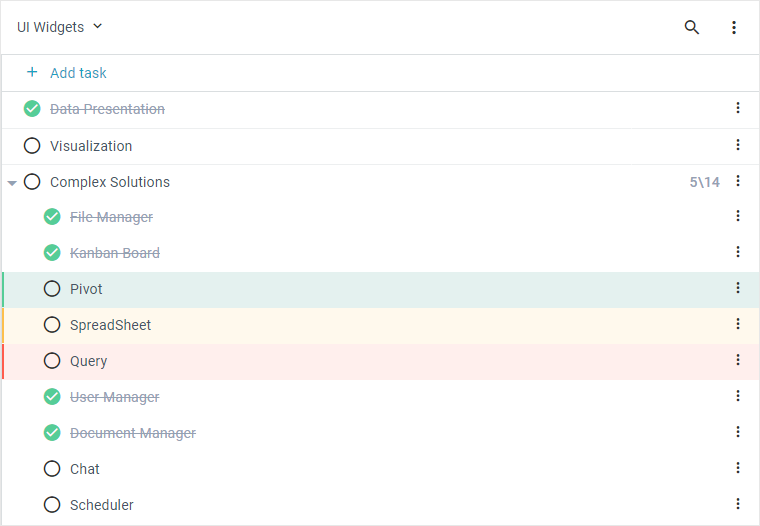 To continue with the theme of time management, our team also added a couple of sorting criteria for tasks: due date, priority, and task text.
In order to give you a more intuitive way to interact with your tasks, we have implemented drag-and-drop support (note that it is switched off by default). Now you can quickly rearrange your tasks with just a few clicks.
This time Pivot updates revolve around 'Chart' mode.
Starting with the 10.1 version, you can customize the way charts are displayed even further.
Sometimes tooltips, labels, or axes clutter the chart, making it difficult to see patterns. By hiding unwanted elements, you make the chart easier to read. This also helps draw attention to the data itself. From now on, you will also be able to specify the position of the legend on the chart.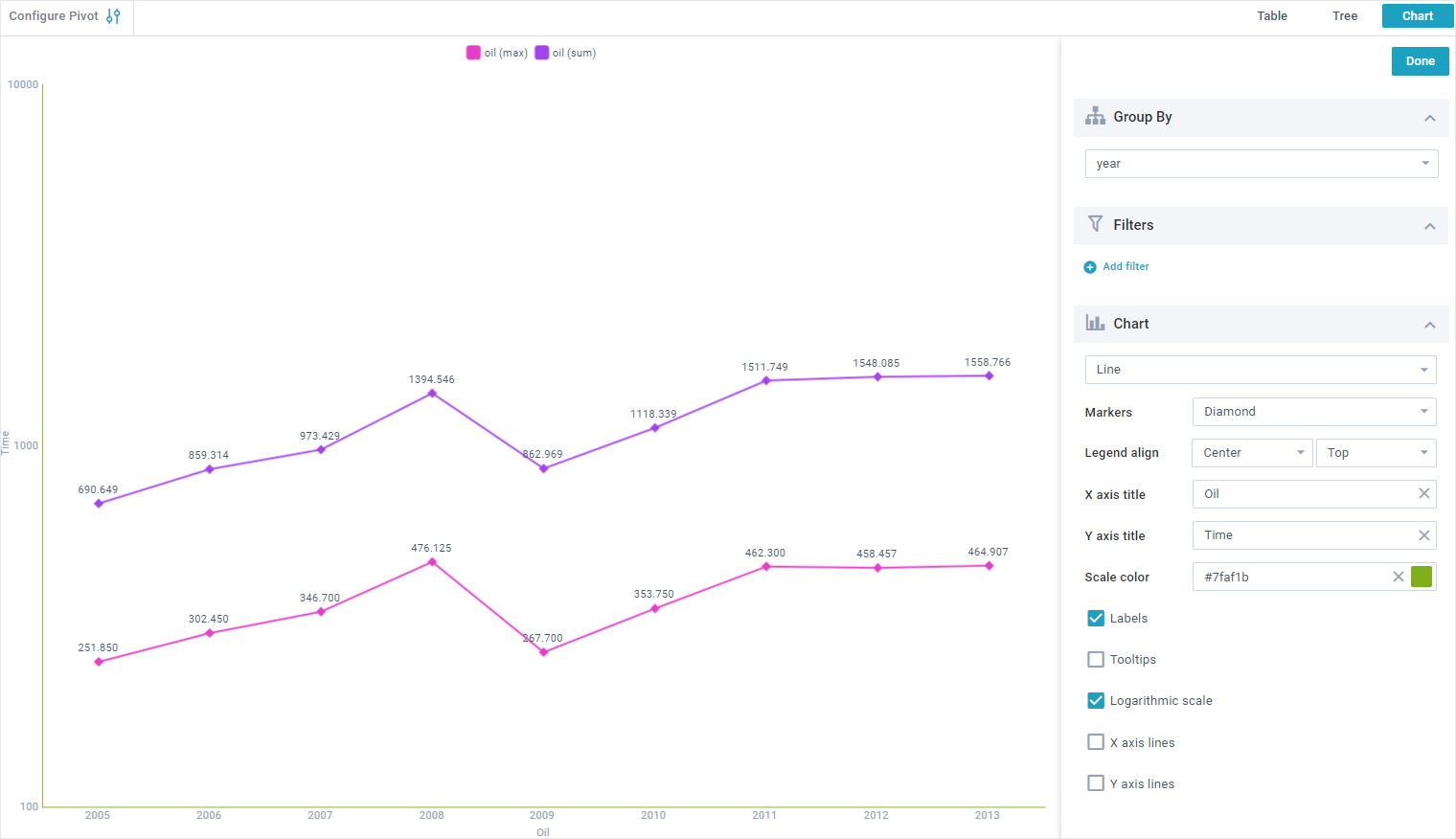 What's more, from this point forward Pivot supports Scattered charts. Scattered charts are mainly used for visualizing the correlation between two variables. Pivot's support for them makes it easier for you to analyze data and visualize it. And, of course, all the new features mentioned above are available for Scatter charts too.
For SpreadSheet, our team added the "zoom" feature. It can come in handy when you are working on a sheet containing a lot of data and you need to focus on a particular part. Adjusting the magnification can also help people with poor eyesight read the document more clearly.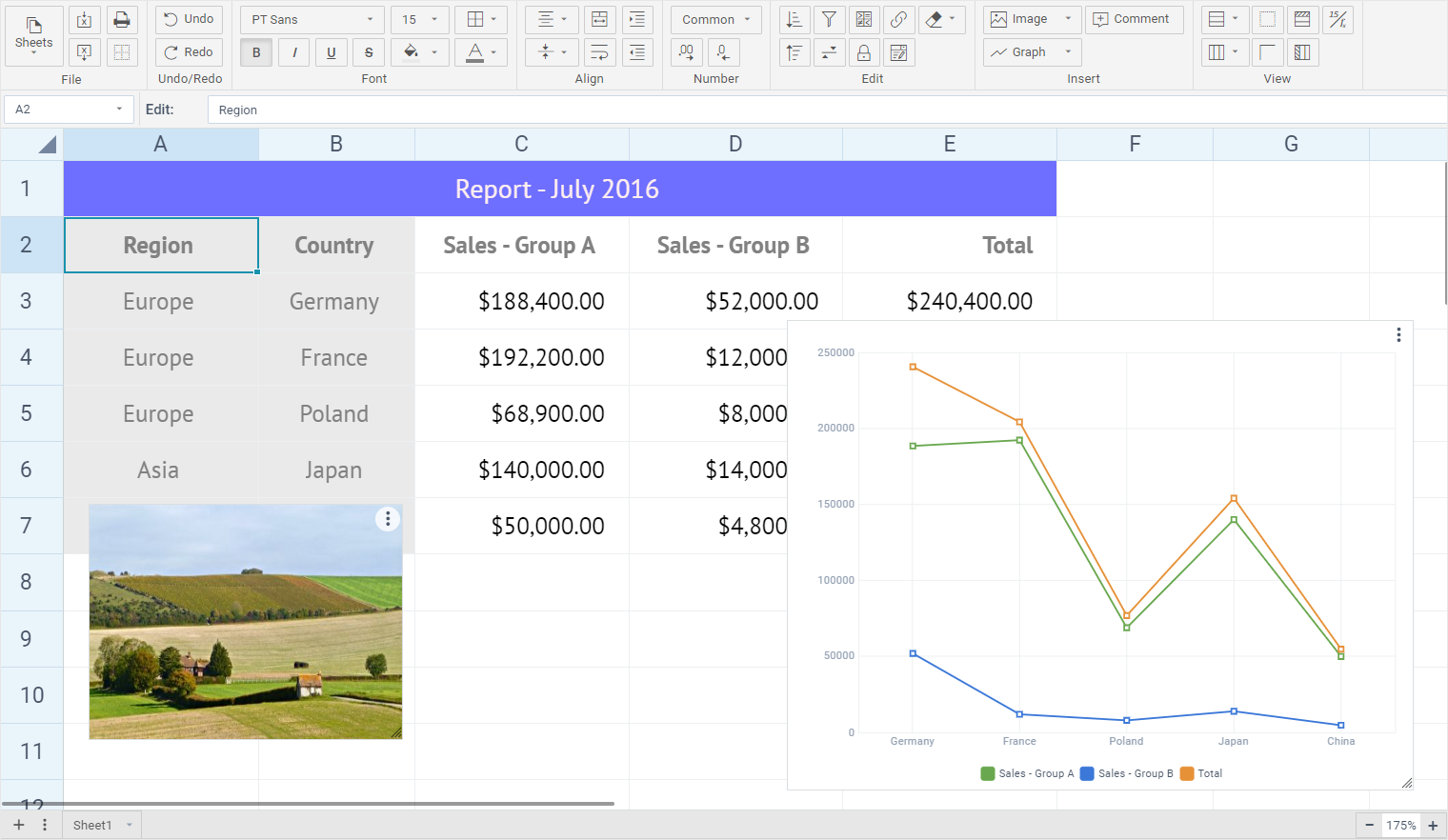 There is also an update for those working with long name sheets. You will now be able to see the full names of the sheets if you set the sheetTabWidth property to 'auto'.

Dragging the selection handle to copy formulas or values is another useful feature our team added. It allows efficient replication of data and calculations across multiple cells by eliminating manual typing. It also maintains consistency through automatic copying of styles and conditional formatting.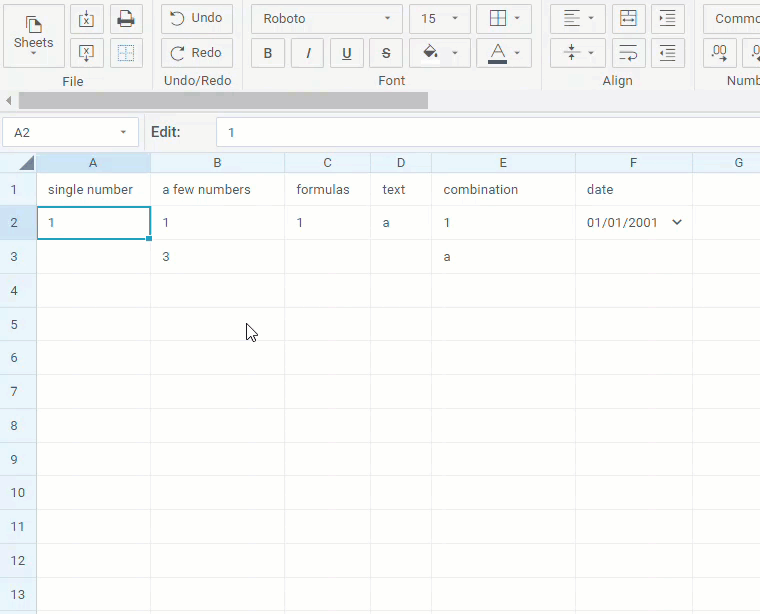 The last thing to mention is that SpreadSheet, following the example of Pivot, supports Scatter charts now.
Version 10.1 includes the ability to add various paper sizes for printing. A specific paper size is crucial for business and academic documents. It is important to ensure that the document is formatted correctly to fit the paper size and that the text is legible.
Whether you use international or North American systems, you can now add your preferred paper sizes to webix.env.printSizes. The default paper size is A4, and the other two predefined options are A3 and Letter.
What's Next
Summer is almost here. It's time to start planning trips, get outside, and enjoy the sunshine. Don't forget to check out Webix 10.1 for yourself to make your summer even more enjoyable. We hope to see your partnership with Webix flourish further in 2023.
For more information on Webix 10.1 updates and fixes, visit the What's new page of the documentation. To get the library itself, upgrade via npm, Client area or click the big purple button.