The summer of 2021 is finally here in Minsk. Sunny days tempt the Webix team to finish working hours earlier and to enjoy warm nights in the city or cozy sunsets near the lake. But luckily the sun provides us with extra energy to work and to make the Webix library better.
A nice improvement we are happy to share with you is our new Samples Gallery. Now we have all our favorite widgets in one place with the useful information gathered succinctly. The Gallery is easy to navigate and it claims to become a handy tool for making the Webix learning curve shorter. Let's look at the possibilities of the new tool!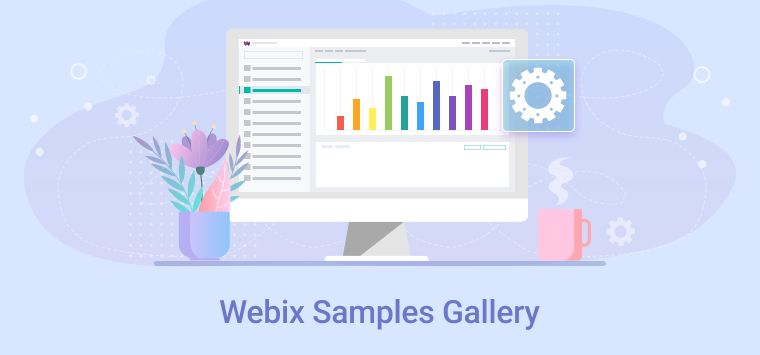 Navigation
All the samples in the Gallery are conveniently grouped by categories. There are galleries for the Webix Core package, as well as for each of our complex widgets: Spreadsheet, Pivot, Gantt, etc. To browse the samples within each gallery, use the left-side tree. To navigate to the samples of any complex widget, click on its name in the top menu.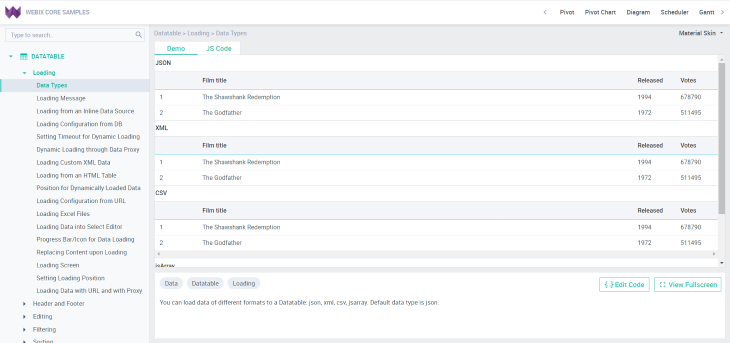 Sample Information
When you choose a widget or a complex widget, you can view its samples grouped by categories. For each sample you will see its live demo, JS and HTML codes. There can also be found short descriptions of the displayed functionality or the possible actions to perform.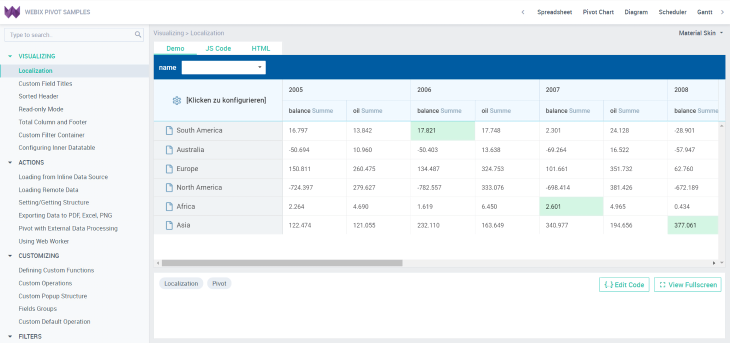 Live editing
By clicking the "Edit Code" button you will open the sample in Webix Snippet tool where you will be able to edit the code and preview the changes instantly. Besides, there is an opportunity to view the sample under any Webix version.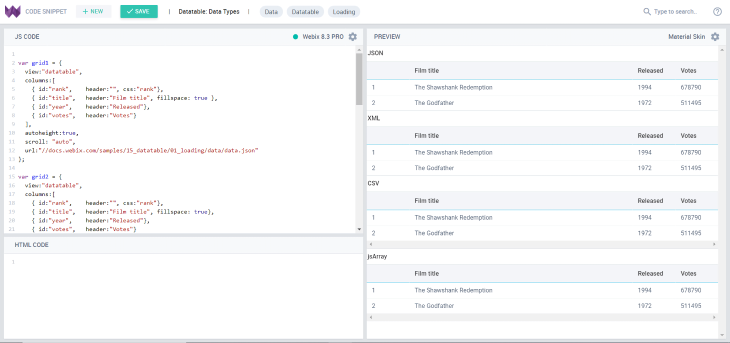 Fullscreen mode
Clicking the "View Fullscreen" button will show you the particular sample on the full screen. This option is very effective with complex widgets to see the way they operate and to evaluate the rich functionality, as it is possible to test all the features of the elegant widgets.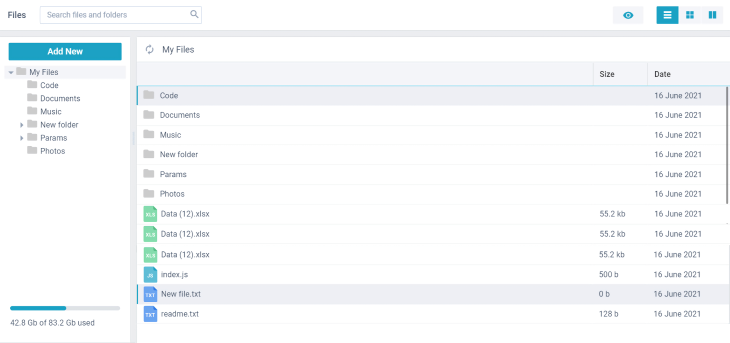 Search
This feature facilitates the process of searching for the necessary sample fast. You can search both by title and by tag. The results containing the search query are shown below.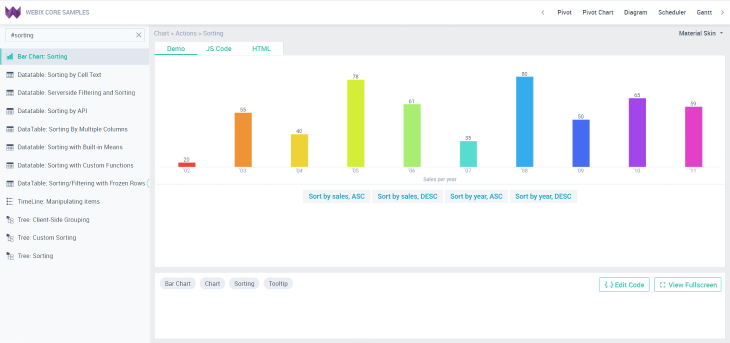 Skin selection
In every sample you can opt for one of the five possible skins: Material, Mini, Flat, Compact, and Contrast. You can choose any skin and see how it looks on the full screen. Besides, after choosing a particular skin, all the samples in the Gallery will be shown in the same skin.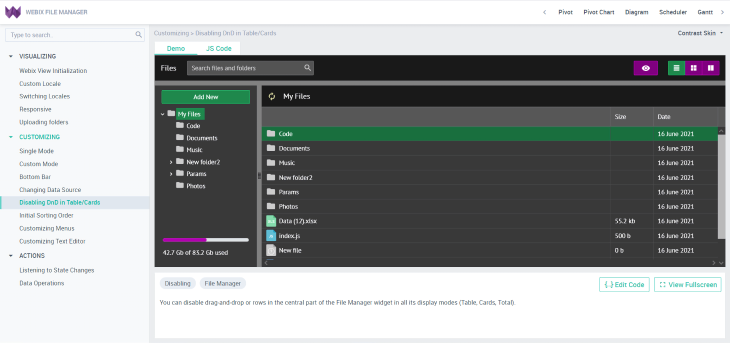 Conclusion
The Samples Gallery is something the Webix library missed for quite some time. With a great number of widgets and complex widgets the library offers, it is convenient to have all of them in one place. The gallery provides the developers with a clear understanding of the Webix opportunities. Besides, the customers and product managers can benefit from this gallery having a whole set of tools at hand.
We are always grateful to our customers for the feedback you provide, as this is the way for new ideas to appear.