Holidays are coming and all of us at Webix join in sending season's greetings. We wish you and your family a Merry Christmas! May the New Year bring many moments of warmth, love, and happiness! We wish you a happy holiday season and a year of abundant joy and success!
We make you a special offer: use the coupon
WEBIX_Christmas_20
till January 31 and get a 20% discount!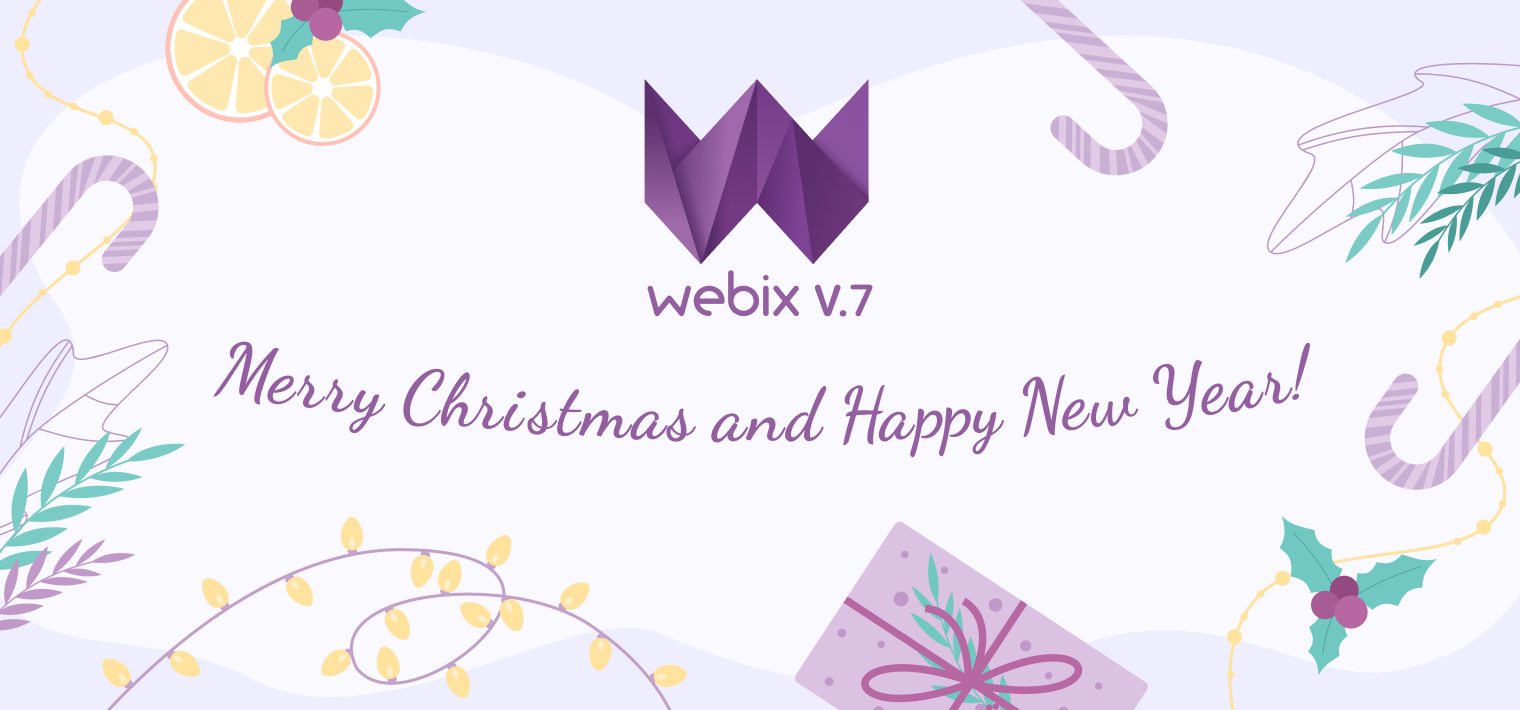 Thank you for choosing us! We hope we'll stay in touch in the coming 2020 and in the years ahead!