Bonjour everyone!
Another week, another cool showcase from our customers. Today we are glad to present an article from Bruno Denis from french company BNDC. The project, which was made on Webix, is called MyMetriks. So here you go.
"MyMetriks is a simple and intuitive dashboarding platform. Build 100% HTML5 and nodejs, it gives to all users possibilities to create/customise the dashboards they really need. It is cheap, based on all latest technologies and really fast thanks to in-memory data cube management.
Dashboard Design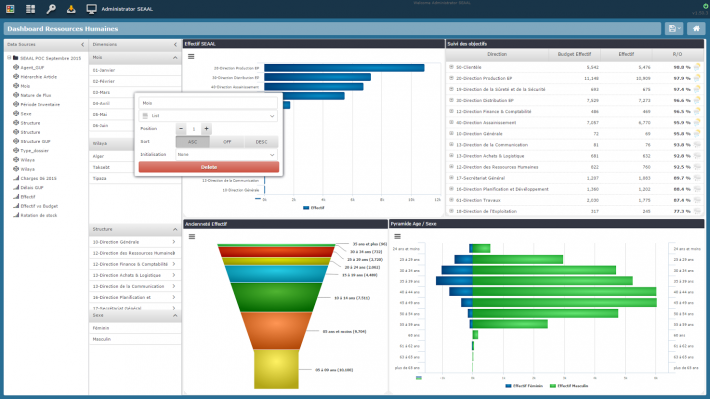 All operations are done via simple click or drag and drop, even dashboards creation. All the solutions are based on Webix framework. We have developped our own Nodejs ajax JSON adapter based on Webix proxy. The platform is fairly simple: nodejs, mysql, Webix and a specific columnar database for Business Intelligence performances.
Customer Management
Data Sources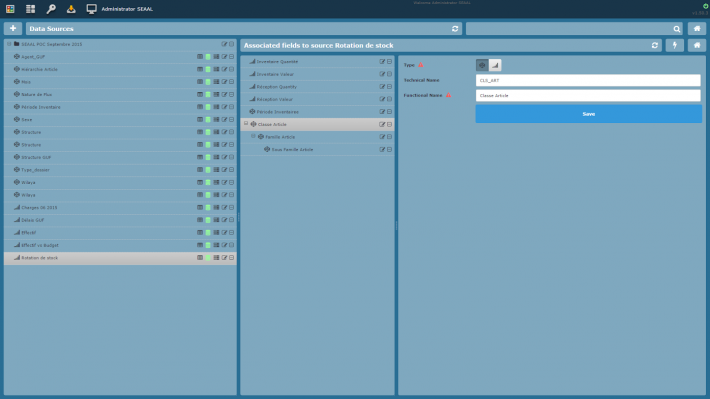 Graphic components are taken from Highcharts but all grids and scorecards are Webix as well. Graphic components can be be changed on the fly (unlike our main competitors) as well as Axis and Indicators, Hierachical levels are also dynamic. Grid can export data to Excel (we developed our own exporter before Webix  that extract colors and css with xlsxjs). With Webix you can also export data to Excel, and after release of Webix 3.0 they also plan to extract colors and css with xlsxjs.
User Files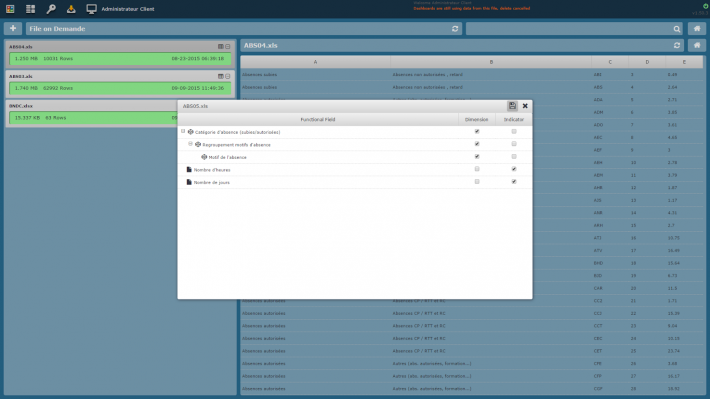 User Menu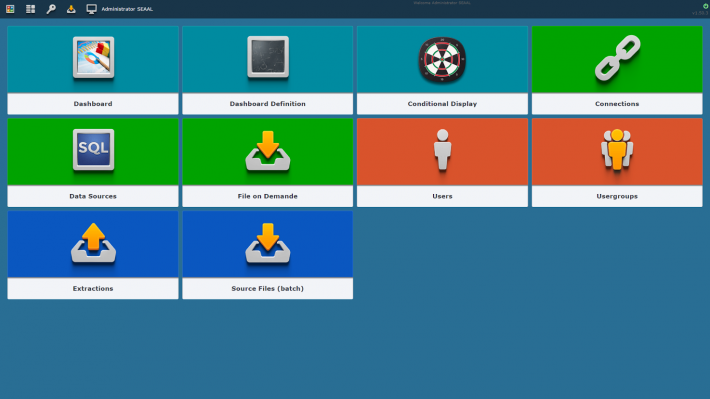 The platform contains all common graphical (bar/line/area charts, pie/donut charts, pyramid, map, funnel, treemap, bubble charts, …) and list objects (grid, scorecard and pivot soon). All objects are dynamic (filtering, drill down) and can be changed on the fly as well as indicators and axis. Data can be exported excel or PDF/JPEG/PNG.
Dashboard Example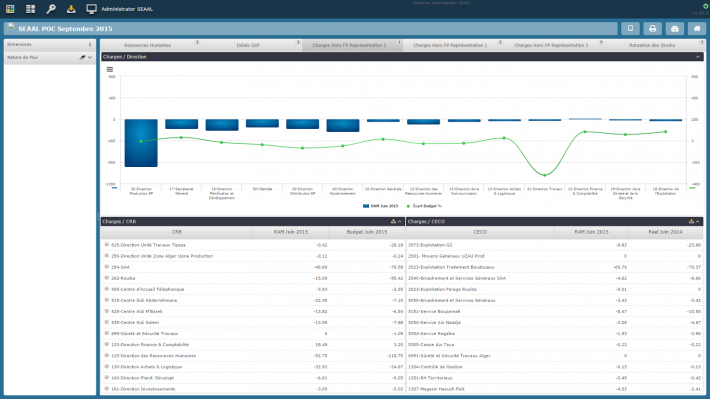 Objects can be designed and customised by drag and drop. Users can integrate their own Excel spreadsheets and create dashboards out of them.
Conditional Display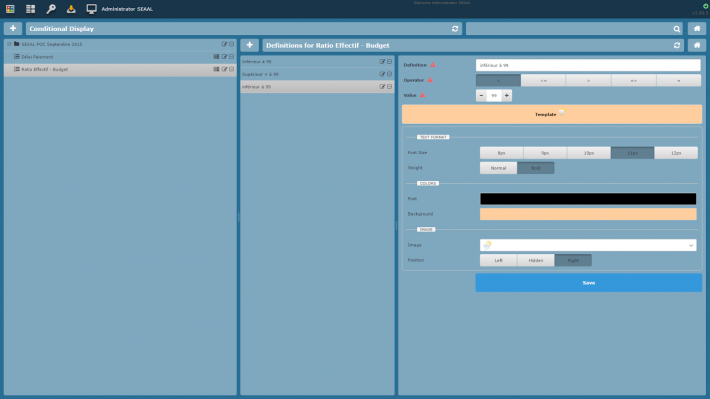 MyMetriks has been already awarded "young innovative entreprise" in France and significant references are being deployed. We will shortly order licence for pivot pro and support as we will definitely need it".
We want to thank BNDC company team for the material and their feedback.
If you have a real project based on Webix, you want to share it and highlight your company and product in our blog – you are always welcome!