It is still hot as blazes here, in our homeland. Thankfully, the skies have pity on us from time to time and grant the salutary clouds for a couple of hours. Today we, as to say, carpe diem and are here to deliver… Guess what? Webix 8.4, of course! The update brought you a complementary Diagram Editor tool, an ability to perform audio and video calls in Chat, increased performance in Gantt, and other small yet pleasant improvements in Spreadsheet and Core. So get your ice-cold coke and let's start.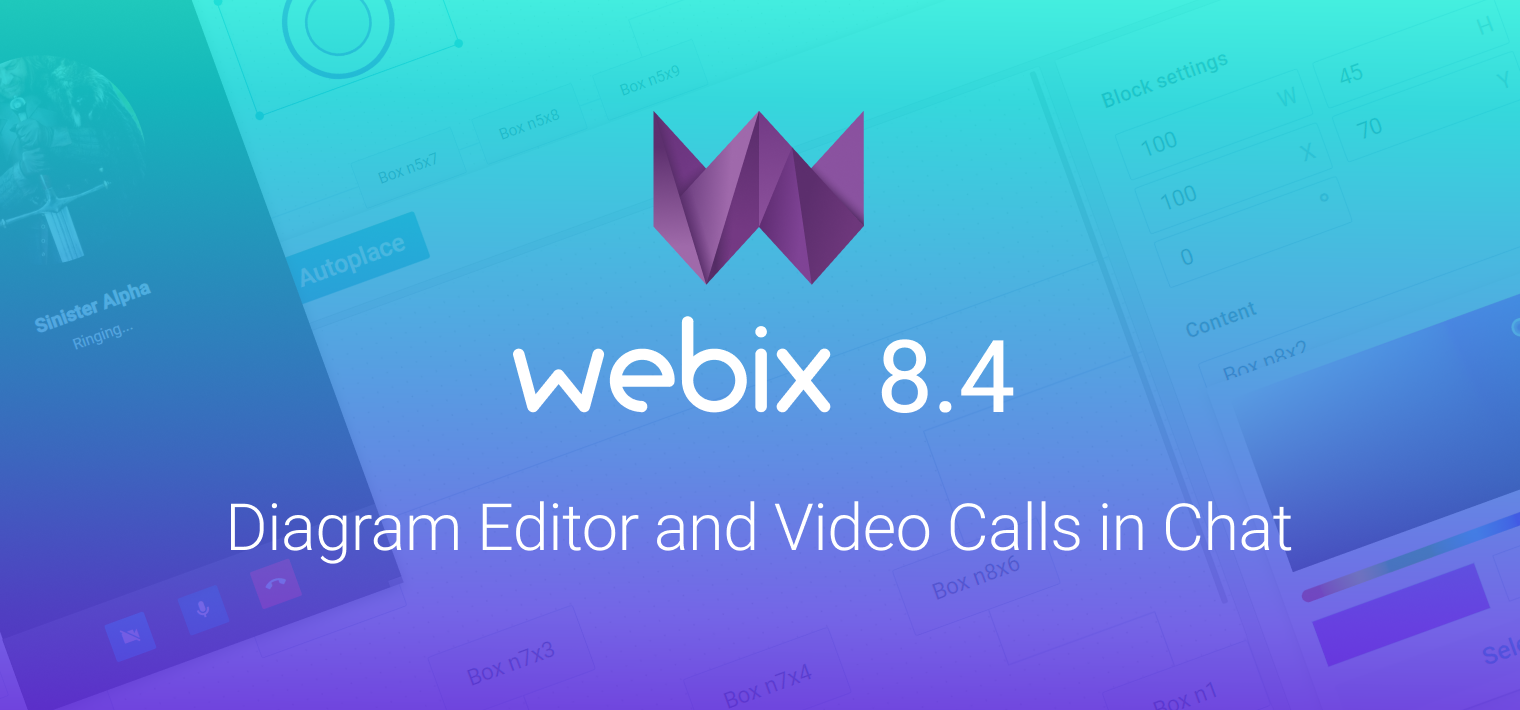 Diagram editor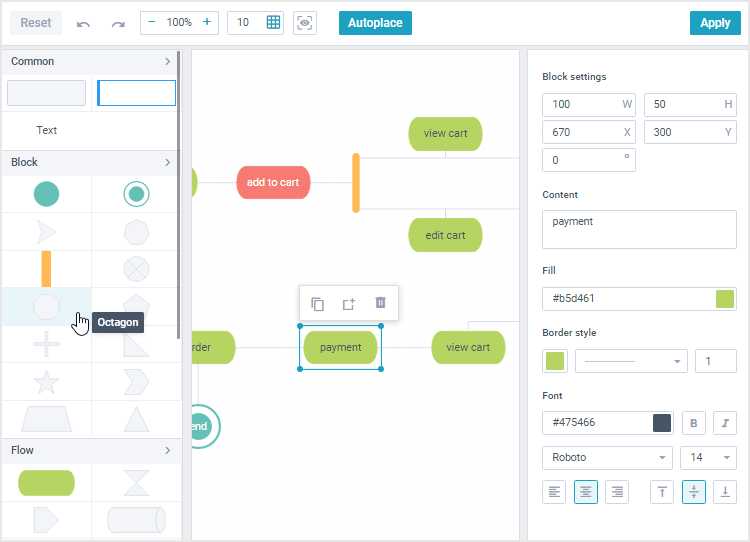 We have made a huge step forward with our Diagram widget and are ready to present the visual editor tool for it. From now on you can:
move, resize and rotate Diagram items to match your needs

provide various styles such as colours, font settings, text alignment to them; add or remove borders
fine-tune links: create and fill arrows, change their direction

add new blocks by dragging them from the left panel. There are almost 40 pre-built block types and you are free to add custom ones

link any block to another with drag-n-drop.
If you do not like such a tedious job, you can always use the magic Autoplace button that will apply the best algorithm to position blocks according to links between them.
The Undo/Redo buttons will help you to stay safe from mistakes and play as much as you need to achieve the best result possible.
Both Diagram and Editor are shipped within the same package, so active Diagram users can benefit from it right away.
Chat: Video calls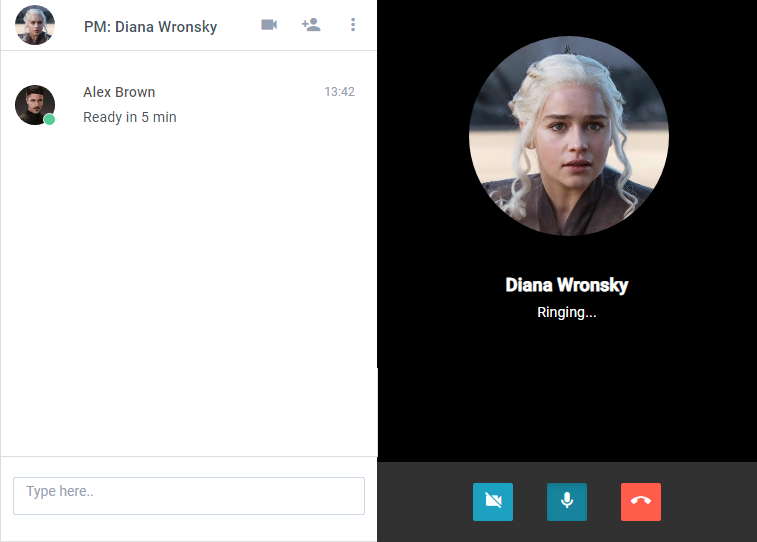 The new reality requires us to perform video calls every working day. We also use them to connect with friends and relatives that live far away. In response to this, we have added a possibility to call your fellows to Webix Chat.
The interface is rather familiar and allows users to quickly make audio and video calls, mute sound or video streams and overview the call history.
Gantt
Enhanced performance on reordering
This is rather a backend change not visible to users. But we care about the performance of your applications and make sure that mass reordering operations are done with a single request not to overload the client app.
Do not forget to pull the changes from the corresponding backends from Webix Hub.
Spreadsheet
Spreadsheet constantly undergoes small but pleasant updates. In this release we have enhanced the Conditional formatting dialogue, so now you can choose from a wide range of conditions to style Spreadsheet cells. These conditions take cell type into account.

Also, as usually, numerous fixes were provided.
Core
In Webix 8.4 we introduce several enhancements for the Core as well.
Autowidth for labels inside controls
Control labels became more flexible and is now able to adjust its width to its inner text. Quick check here.
Inner text for donut chart
Another pleasant and functional update is an ability to provide text for the donut chart hole. A snippet worths a thousand words.
Hiding row and cols during export
Now you can tune the exporting config to hide particular columns and rows in the exported Excel file. Try it out here.
What's next
For more information on Webix 8.4 features and updates, go to the What's new page. To get the library itself, upgrade via npm, Client area or click the big purple button to download the library.
So was the news for today. Would love to read your feedbacks and impressions from the update. Do not forget to wear sunglasses and sunscreen, drink enough liquids, and stay tuned.