It's about time to prepare your lighter clothing and sunglasses! Welcome the long-awaited spring! Let's say goodbye to winter and recall the most important news and articles of February. Undoubtedly, the biggest event for our team was the release of Webix 6.2.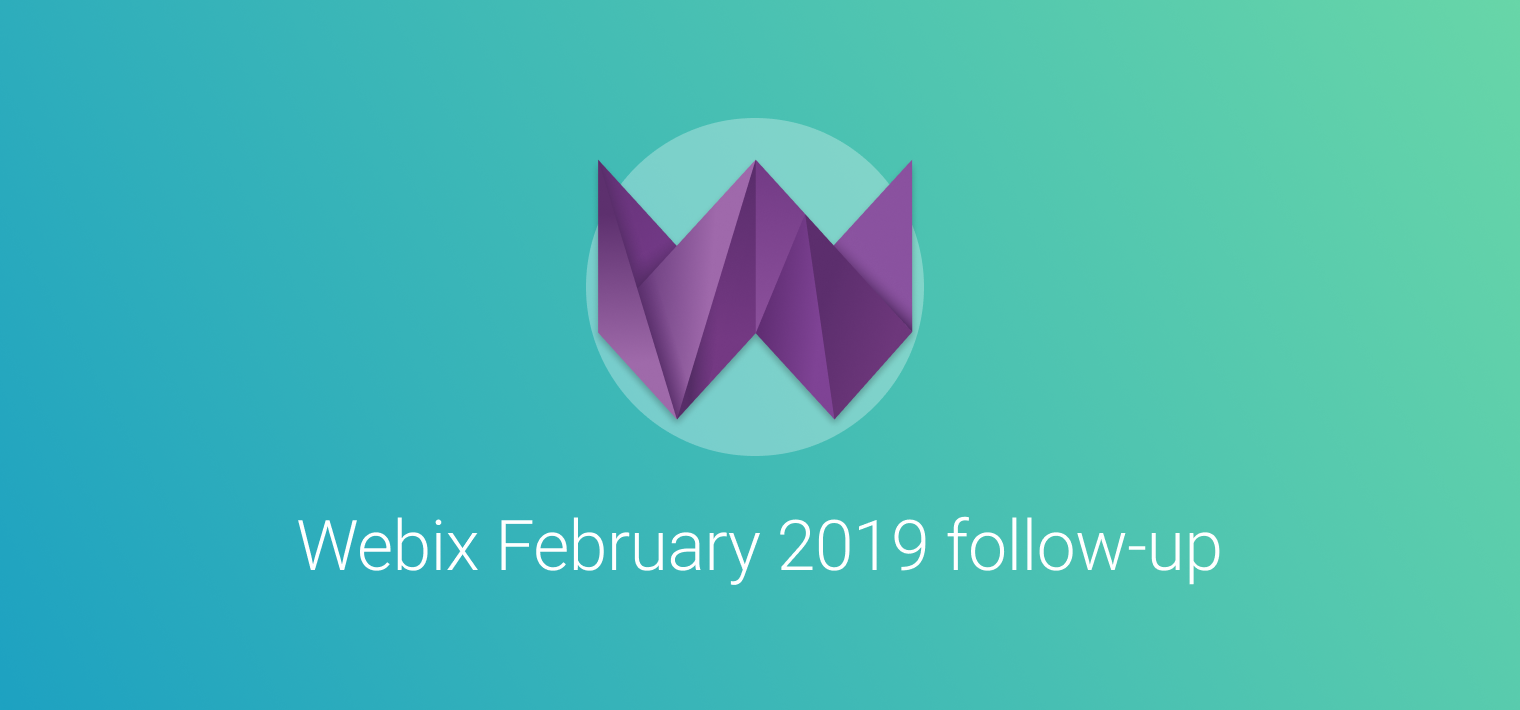 Check out the major updates:
• Webix tooltips for various parts of an app
• Improved export to PDF
• The new move and order modes for drag-n-drop
• Updated modal boxes
• Simpler and more straightforward proxies
• File manager and spreadsheet samples migrated to NodeJs
• Webix Jet 2.0
Click this link if you want to learn more about all the new features and improvements.
You may find it interesting:
Read our expert article with the comparison of JavaScript Datagrid widgets of 5 popular UI libraries.