The first month of 2019 has passed very quickly. We are happy to highlight for you our most significant news and interesting articles of January.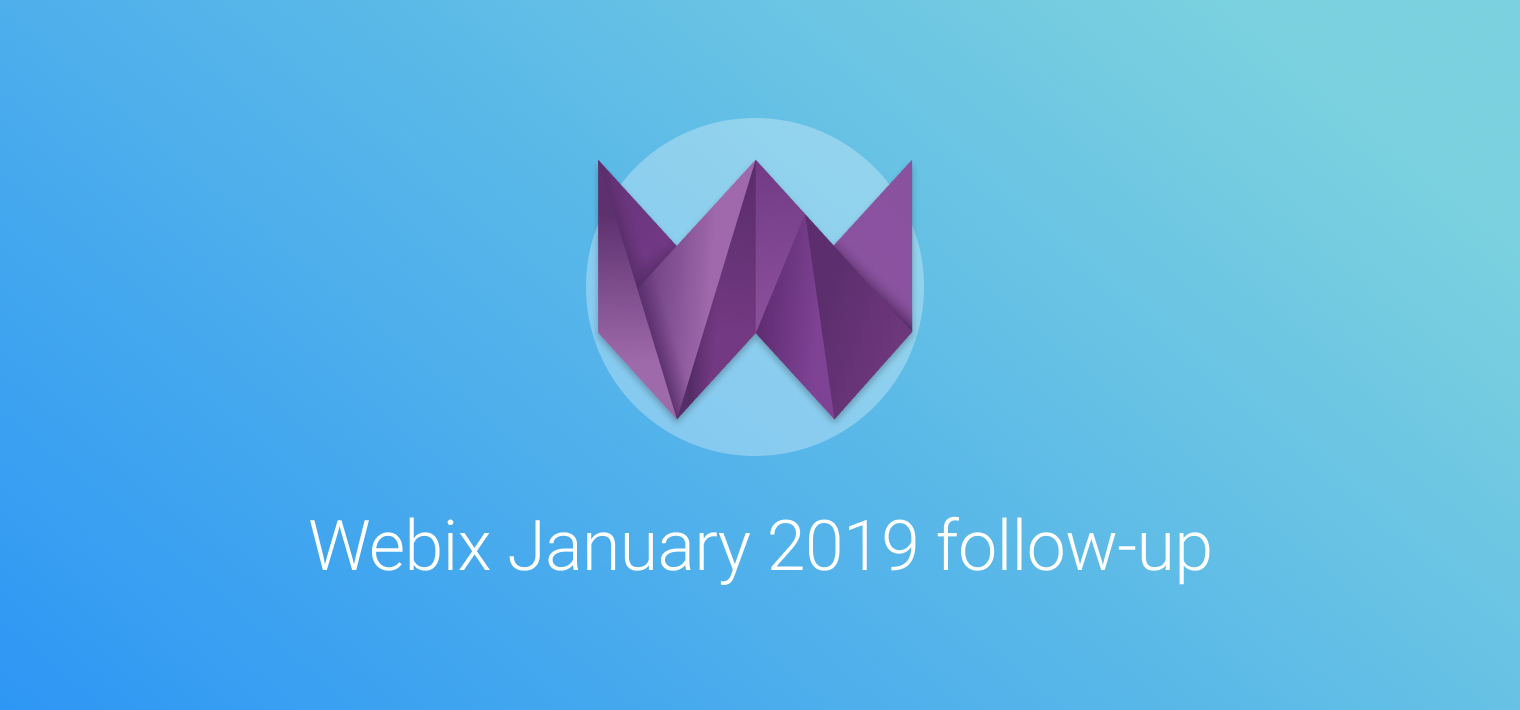 Webix highlights
• Good news! Webix got the "Rising Star" and "Premium Usability" awards from the experts of FinancesOnline. We are proud that Webix was announced one of the top JavaScript libraries for being highly intuitive, user-friendly, and having an excellent design. Webix was also noted for perfect customer support and education. In general, FinancesOnline experts acknowledged Webix JS library as an easy-to-use solution which is suitable even for junior software developers.
• We have a new Youtube channel – Webix Team. Don't miss the chance to subscribe and get the hottest Webix news, overviews, and tutorials.
• Webix has been updated to its current version – Webix 6.1.6. It includes more than 20 upgrades. Webix 6.1.6 is equipped with component modifications to such widgets as datatable, combo, chart, form, comments, and others. We highly recommend you to update your license in order to get all the enhancements.
Webix workshop
• Are you tired of writing code for many repeated input fields? Follow the link to learn how to create Webix-based multi-line inputs for monotonous user data.
• Do you need to develop a business web application for data storage quickly and efficiently? Webix can help you do it with only 12 lines of JavaScript code! Seems to be unreal? Read the article about the Webix magic and see for yourself.