Hooray! The long-awaited summer has finally come! It's high time to enjoy the sun and take stock of the work accomplished during the last month of spring. We are glad to highlight the most significant events and interesting articles of May.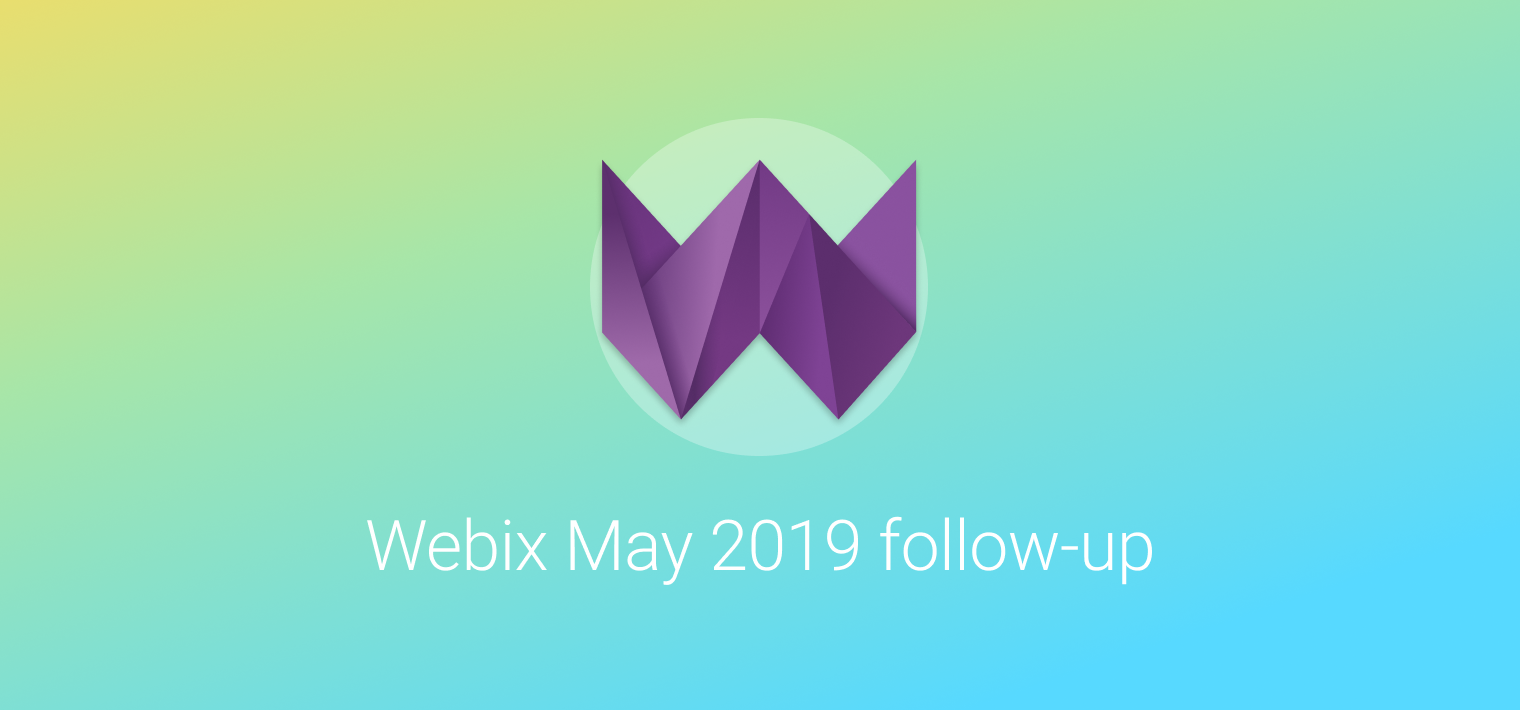 Great news!
• Goodfirms.co has named Webix UI library one of the top app development software that helps create web apps with a limited budget.
Webix Workshop
• Do you need to integrate buttons into your application? Learn how to do it easily and get familiar with Webix 6.3 updates in regard to the buttons.
• We would like to remind that you are welcome to use our ready-made JS templates from Webix UI library. If you are starting new web applications, take advantage of the new Admin Dashboard Template. The live demo and the source code are here. For developing a QA Dashboard you can use the Webix QA Dashboard demo.
Showcases
• Read this interview and find out how Webix users create business solutions in practice. If you want to share your showcases on our blog, don't hesitate to contact us. We'll be happy to write about you and your project.
Webix Insights
• Explore the evolution of Webix from 6.0 to 6.3 and note the most significant improvements that have seen the world.
• Are you aiming at organizing work with hierarchical data in your business solution? Follow this link and check out the overview of Webix TreeGrid widget.
• If you need to facilitate work with large volumes of data, you can use Webix DataGrid and SpreadSheet widgets. Find out the key differences between these components here.
• Are you searching for alternative ways of using Webix File Manager widget? Go to this article to gain new ideas.
• Find out how JavaScript UI libraries can facilitate IT startup projects.