The Webix team is happy to listen to our customers – these interviews inspire us to develop and constantly improve our library.
Today, we have Akhil Singh (LinkedIn profile) with us. Akhil is Head of Product at OptiMantra, an EMR and practice management platform that supports conventional and integrative/wellness practitioners (like chiropractors, naturopaths, nurse practitioners) and their patients. OptiMantra's robust functionality allows these small business owners to manage every aspect of their clinics from patient appointment scheduling, charting/note-taking, payment processing, and insurance billing, to inventory management.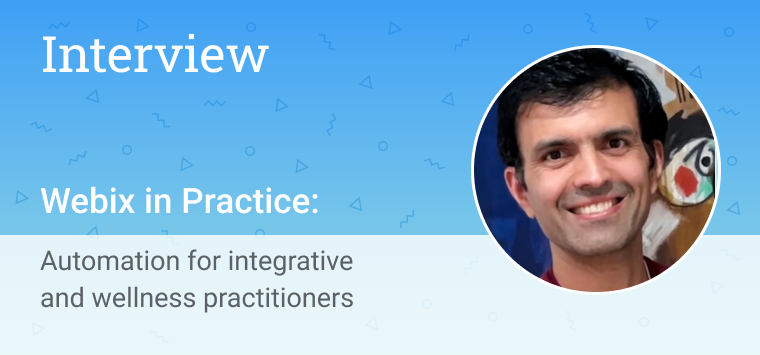 Hi, Akhil. Nice to meet you. Tell us, please, about your role in the company.
At OptiMantra, I lead product development and the customer support teams. I also liaise between customers and the development team to ensure we continuously innovate on our EMR and practice management platform to support small and growing clinics.
Why did you decide to opt for a JavaScript library?
It makes more sense to buy already developed components rather than writing our own ones. We use several Webix widgets, data tables, and the DHTMLX Scheduler. We are also looking into adding Webix Chat. Several modules are relevant to our application, so, whenever we can, we try to use Webix widgets.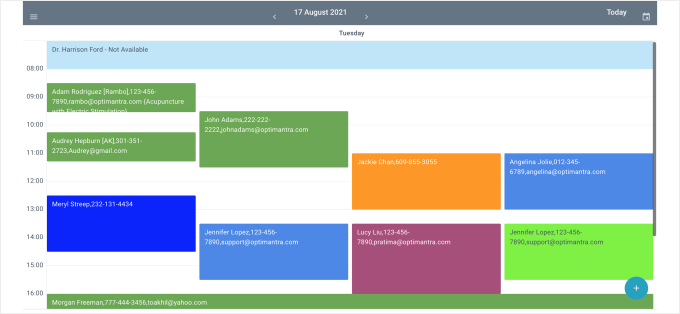 Which were the key criteria when you were choosing the library?
The first is the breadth of tools. When we think about buying a widget, we don't want to work with 10 different vendors; we prefer to work with one vendor who has many different components.
The second is modern technology. Talking about Webix – it's modern and uses HTML5 and JavaScript technologies. It works with the major JS frameworks: jQuery, Vue, etc. So if we decide to use another framework tomorrow, it seems like that same library will be able to work with us. It gives us more flexibility.
The third is affordability.
Where did you learn about Webix?
We looked at DHTMLX Scheduler a long time ago when we were searching for a scheduling plugin. Three or four years ago we bought it, and then we were looking for a mobile scheduler. We found Webix Scheduler as a compatible plugin. So that's how we learned about it.
We got into Webix when we started looking at better management of data tables, filters, and navigation panels. We were looking for a small library that would allow us to solve a few of our needs. The fact that you have an option to just try it out before you make the purchase is great.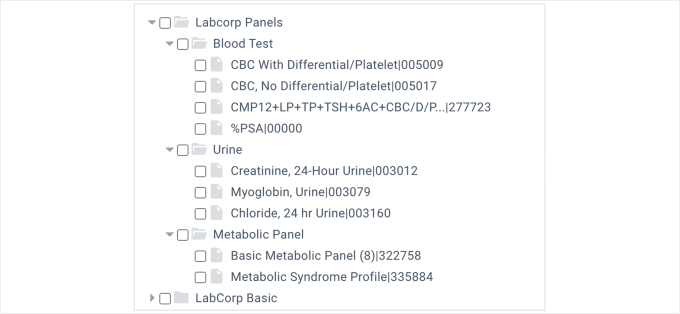 Have you faced any challenges working with Webix?
In the beginning, we didn't understand all the things the Webix library offers. In the last few months, we have engaged a Webix consultant for solving some of those problems. That has been super helpful. So, I think it's a question of how Webix can help people get trained on their library faster because that will make it easier for them to use Webix's power.
Webix might want to think about making webinars that people can join to learn more and ask questions. We try to solve that problem ourselves – offer weekly webinars where ten, twenty, or thirty people join. It's been very productive, and our clients learn from us and each other. It has also provided us with a lot of good feedback on where to focus next.
Using more examples from customers on how they use/adapt the modules might be another helpful idea.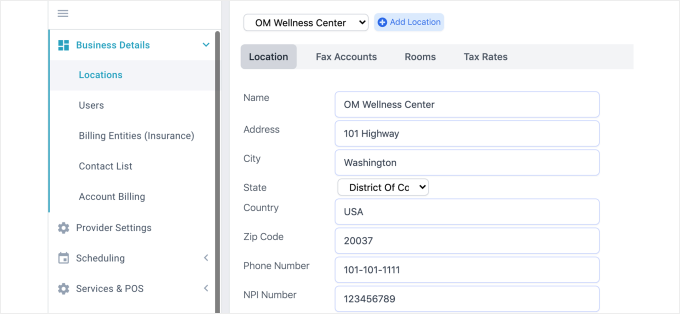 Those are great ideas, thank you! What are your favorite features in Webix?
It's responsive. The UI is modern and that's very important. Webix does periodic updates, so that makes us feel comfortable that the library is continuing to get investment and people are still making changes and upgrades to it. I also think the documentation is very helpful, as are the snippet code examples.
What we like is that Webix is forward-thinking and uses the latest and greatest to solve the problems that everybody is trying to solve.
I recommend Webix to people I know. We are definitely promoters of the library. Let the team know that they should keep doing the good work.
Thanks a lot, Akhil! We will do our best!
Have something to share about your project and the Webix library? Please, contact us, and we will arrange a meeting in the next couple of days.