In Belarus, summer is never enough. This year it was surprisingly hot and full of sunshine. But we have come to the end of it, and it's time to look back to see what we have achieved so far.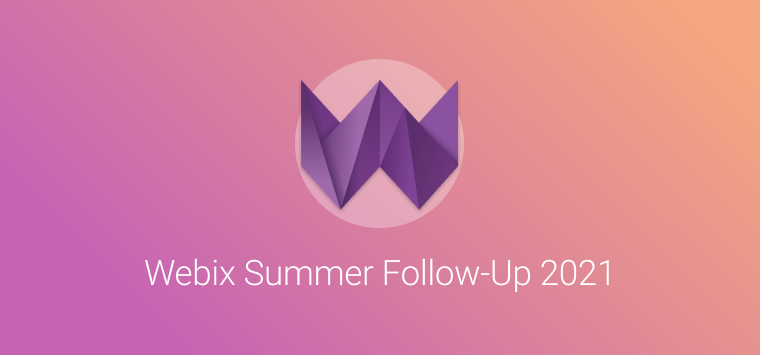 Summer 2021 was productive, and we are looking forward to warm and creative autumn! We'll keep you informed!
Best regards,
Webix team
P.S. Don't miss new updates in September!