Hi guys!
Today, in the middle of June, we would like to share with you a fresh and still hot showcase directly from sunny Argentina. It was kindly provided by Diego Ferruchelli.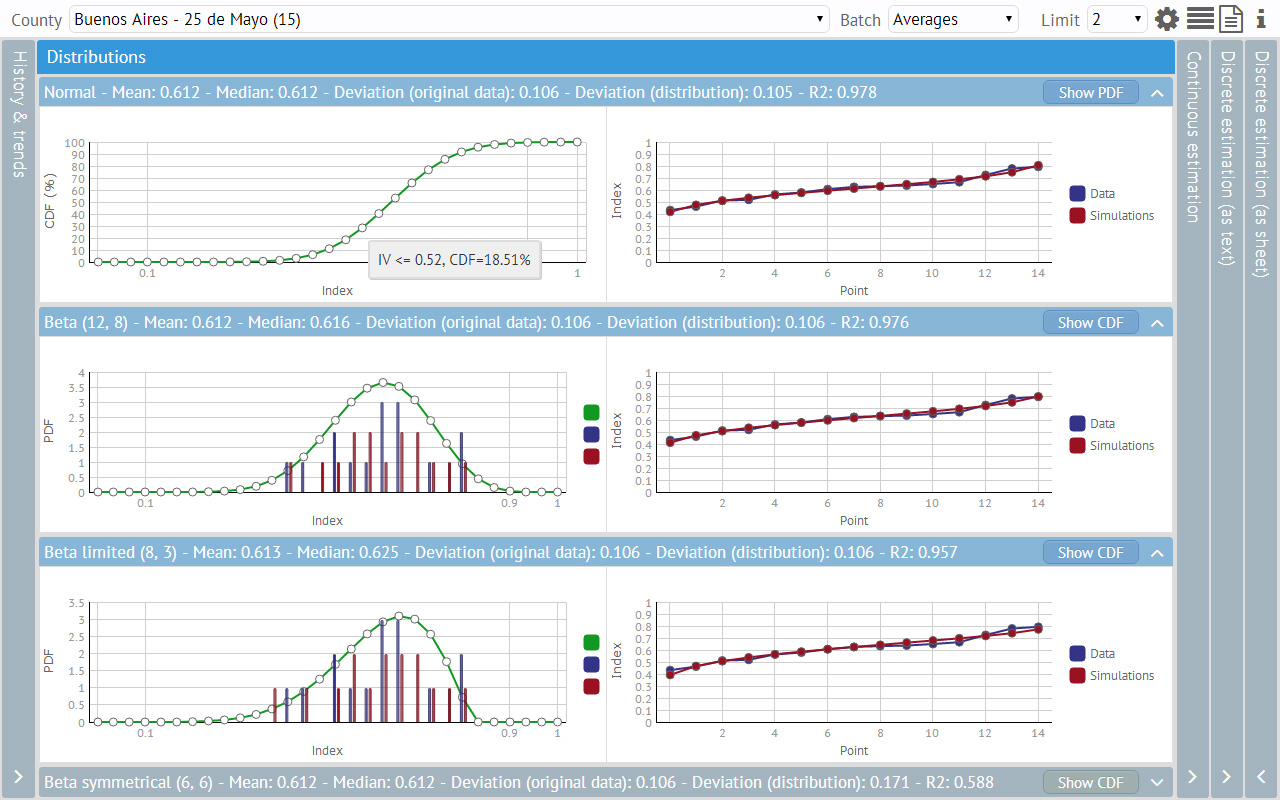 "Curvas (Spanish for "curves") is a tool for data analysis and business modeling intended to be used in such spheres as agricultural insurance and risk management. It was prepared as a part of my independent consulting services for a local company which was developing a new product in this field.
I was using Webix for another application, and I felt it was the natural way to go with this one, in which good user interaction and charting are key features.