Bonjour everyone!
Another week, another cool showcase from our customers. Today we are glad to present an article from Bruno Denis from french company BNDC. The project, which was made on Webix, is called MyMetriks. So here you go.
"MyMetriks is a simple and intuitive dashboarding platform. Build 100% HTML5 and nodejs, it gives to all users possibilities to create/customise the dashboards they really need. It is cheap, based on all latest technologies and really fast thanks to in-memory data cube management.
Dashboard Design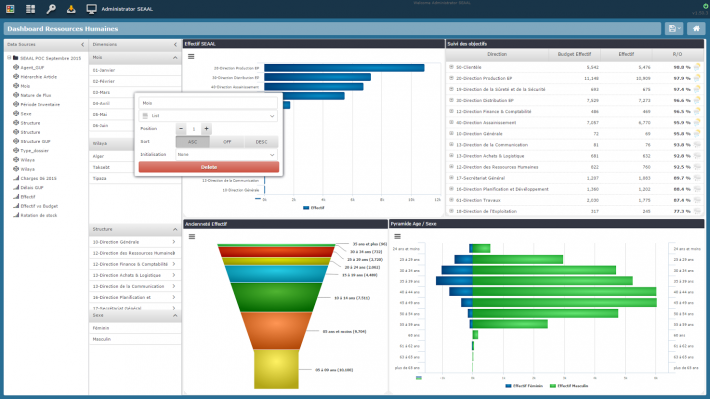 All operations are done via simple click or drag and drop, even dashboards creation. All the solutions are based on Webix framework. We have developped our own Nodejs ajax JSON adapter based on Webix proxy. The platform is fairly simple: nodejs, mysql, Webix and a specific columnar database for Business Intelligence performances.