The New Year has come! It was a pleasure for us to share a lot of good news with you in 2018. We will continue doing our best to keep you informed. Let's recall the most compelling and useful articles of the past year.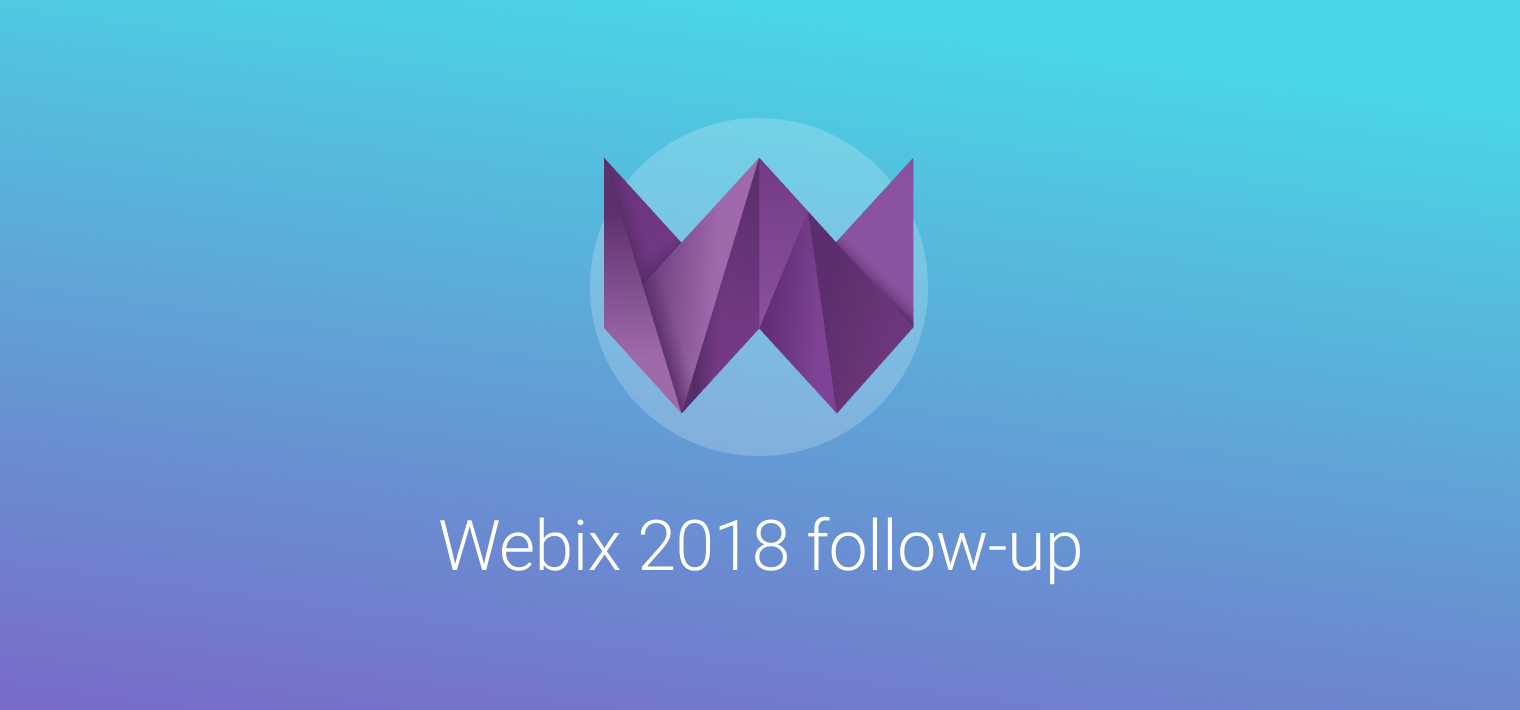 Webix highlights
• Hooray! Webix UI library has been named one of the best web design and development tools of the year by the readers of Visual Studio Magazine!
• Don't miss the big news about Webix 7.0. Get ready to say farewell to the old API.
• Webix 6.1 Release Overview: New Comments Widget, Updated Kanban and All Skins Support for Complex Widgets.
• Get familiar with the major Webix Release 6.0: New Skin and Custom Packages.
Webix workshop
• Learn how Webix UI library allows creating Salesforce components to improve user experience.
• You updated Webix to the latest version, and some icons disappeared. Go to this article to get back what's missing.
• Webix can help you create convenient dashboards. The examples and tips are here.
• Meet the guidelines for developing web solutions with dynamic user interfaces.
• Learn how to create cascading combo boxes using Webix elements.
• How to use Webix Jet with TypeScript? Read the tips here.
• Explore the evolution of Webix Jet! Follow this link and check out the overview of all versions of our microframework.