Good news! Now you are able to define custom colors and fonts for a web interface created with the Webix library. We are releasing Webix Skin Builder – online tool, which you can use for interface customization.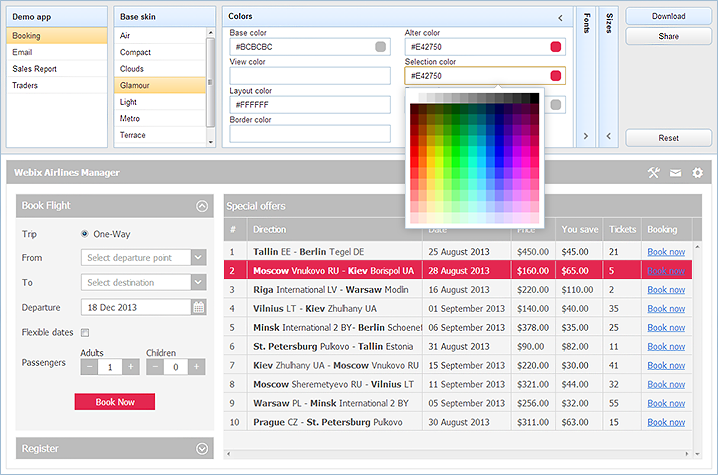 You may choose one of the eight predefined color schemes from the list of base skins (air, compact, clouds, glamour, light, metro, terrace and web) or create your own web app style.
Using clear web interface of Skin Builder, you can customize every piece of an application such as the title bar, buttons, text fonts, edit controls, margins, borders, etc., delivering it a professional appearance. This tool also enables you to observe the skin preview which imitates a real application interface.
After creating the desired look and feel you can download custom .css and .js files for the skin, or you may boast of the created skin with your friends and colleagues by clicking on button "Share".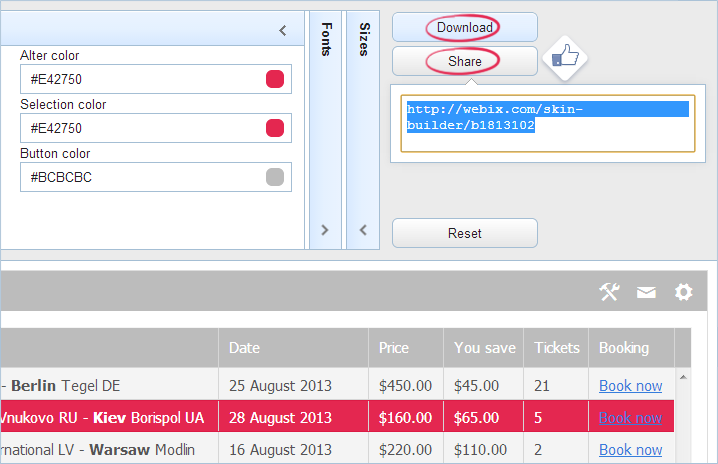 Start making the visual part of your app by visiting Skin Builder page now.