The first spring month is over, and it's high time to sum up the work accomplished during this time. We are glad to share our latest news and most significant articles of March.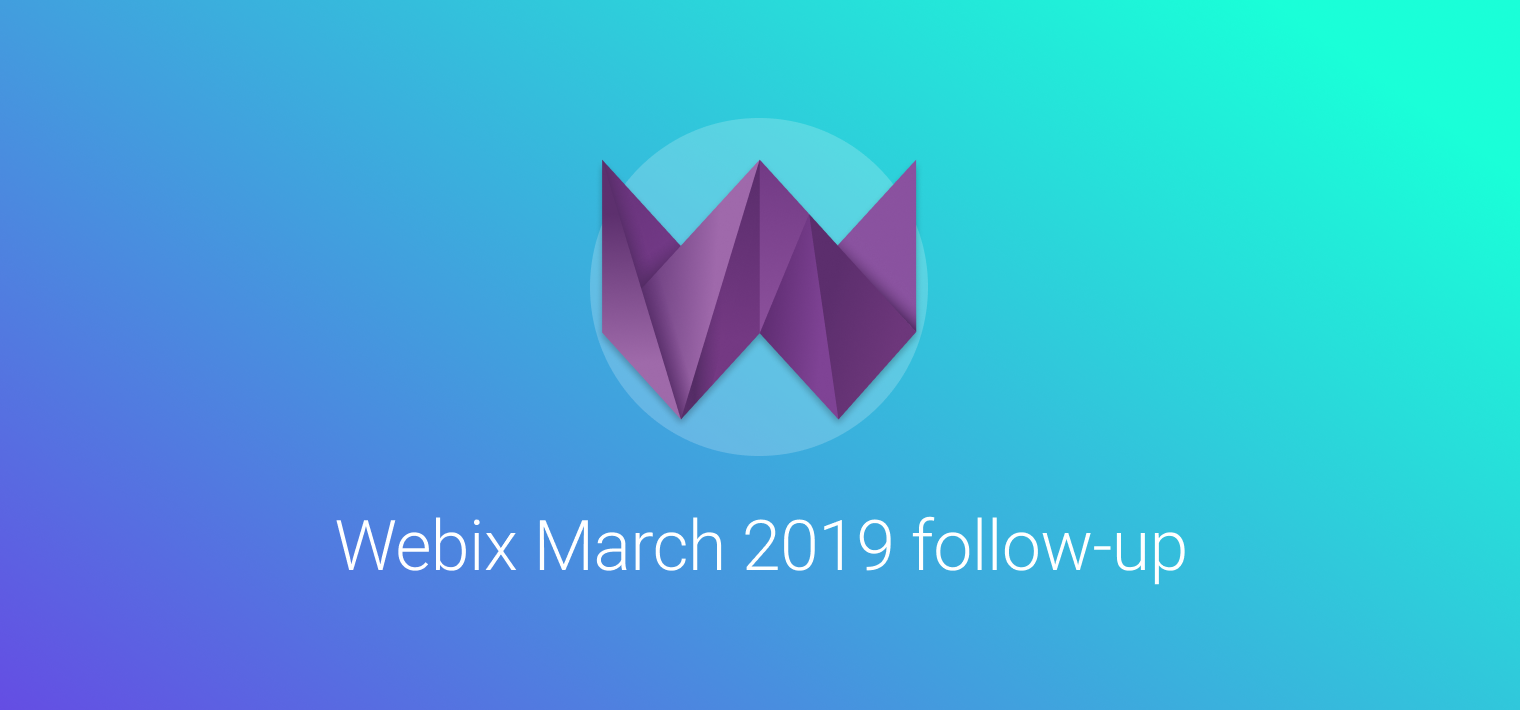 Webix highlights
• Last month Webix was updated to version 6.2.6. It includes a lot of upgrades that are available only for licensed users. Click here to check them.
• Great news! Webix Treetable widget is mentioned among the top 5 JavaScript TreeGrid components.
• Learn about the software solutions for project management and find out the advantages of Webix Kanban Board component.
Webix workshop
• Do you aim at creating perfect design for your web app? Read our expert article about the most common 10 UX mistakes that should be avoided.
• If you need to organise your working procedures properly and manage day-to-day tasks efficiently, it's a good idea to make use of dhtmlxScheduler. Read how to integrate it with Webix.